Chuck Ward
As KeHE's Northeast region VP of Sales, 20-year food industry veteran Chuck Ward has racked up untold miles flying and driving from his home base near Boston to make sure his retailer customers receive the top-notch service they expect.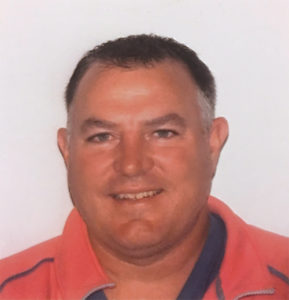 Mr. Ward joined KeHE 10 years ago as its first East Coast retail manager. During his tenure he has overseen significant business growth. Most recently he played an instrumental part in bringing the Kings and Balducci's business to KeHE.
"It truly was a team effort from the business development team, to the local KeHE sales team, to all the internal support organizations," Mr. Ward said as he drove to the airport for another trip. "Collectively, we were able to give Kings and Balducci's confidence that KeHE will deliver on its industry-leading service level, supplying existing products and bringing new trending products to their attention."
For Mr. Ward, the Kings and Balducci's deal is just the latest example of why he enjoys working at KeHE.
"My Northeast team is a special group who are exceptional at the work they do and are exceptional people," Mr. Ward said. "They epitomize the KeHE difference – across the country from Naperville, Illinois, to Jacksonville, Florida, to Aurora, Colorado and north of the border, everyone is always willing to support each other."