Melissa Stuen Earns Prestigious Designation of Certified Cheese Professional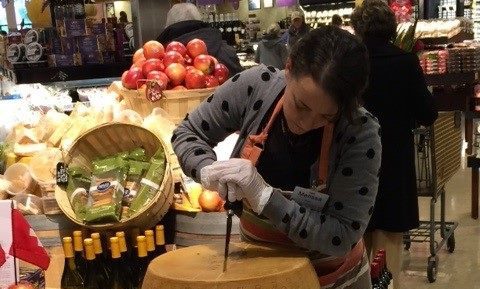 Say cheese! Meet Melissa Stuen, KeHE Account Manager and … American Cheese Society (ACS) Certified Cheese Professional. Melissa is the first KeHE employee to earn this distinction! She passed the rigorous exam that signifies an individual has acquired the knowledge and level of expertise demanded within the cheese industry.
Melissa supports our Fresh business in the Seattle division, splitting her time between office work and on-site "cheese management" in retailer stores.
Her new certification contributes to moving KeHE forward in our Fresh perimeter initiative. Melissa is one of our many employees who exemplifies the KeHE model – one in which we can speak to our best practices and understand leading industry trends.