Flavors like key lime pie and cinnamon/sugar are all the rage in gourmet cupcakes—and they're common in the yogurt section of the refrigerated aisle, too. The reasoning is simple: when Americans were first introduced to the tart, tangy taste of yogurt, it wasn't exactly in line with their sugar-disposed palettes.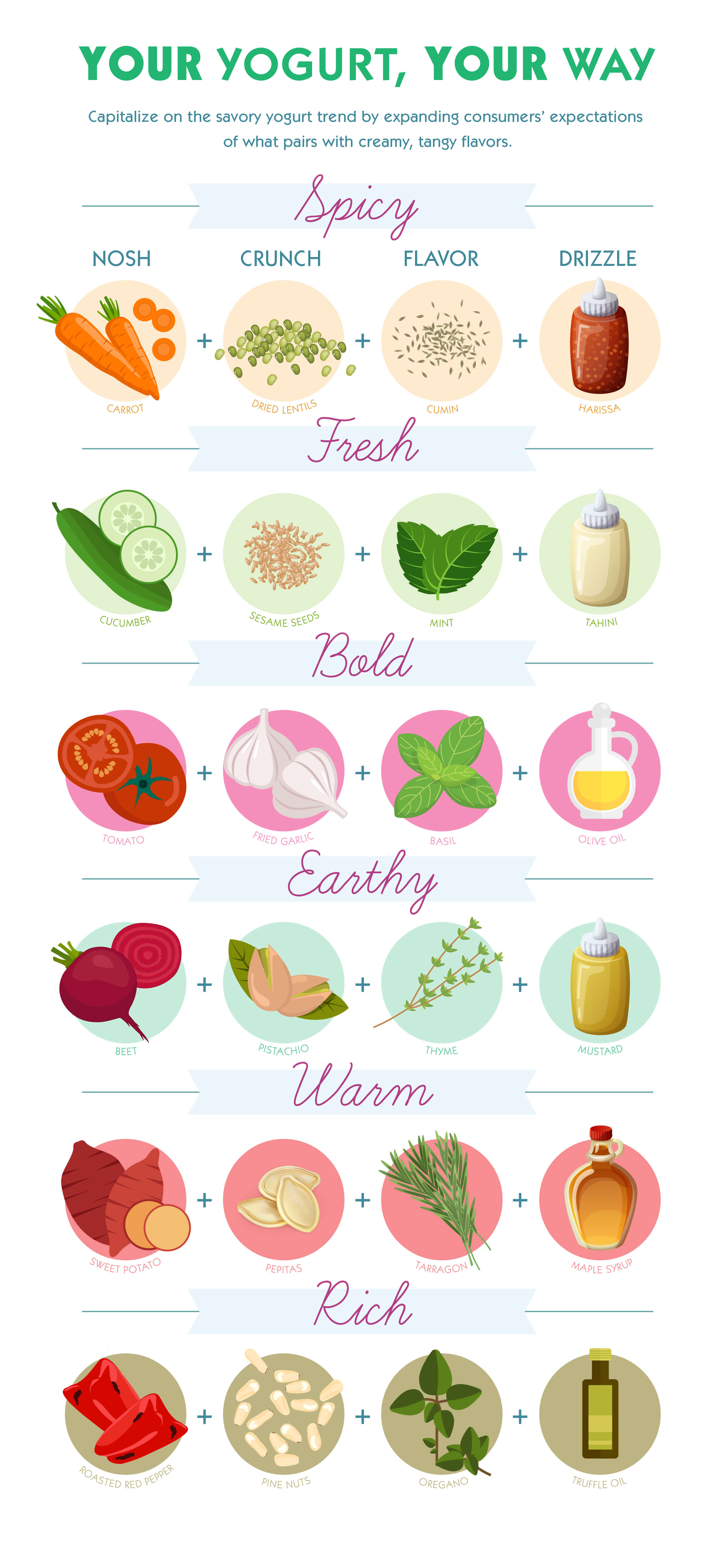 So sweets were introduced to the mix: vanilla, peaches, strawberries and more. But around the world—especially in the Mediterranean, Middle East and Southeast Asia—yogurt has been a staple of savory cuisines for generations. Now, as Americans are increasingly seeking authentic international food—and looking to lower their sugar content—it makes sense that savory yogurt is the new snack du jour.
37% of current yogurt consumers are interested in savory yogurt flavors.

36% of consumers look for low-sugar products when purchasing yogurt.
– SOURCE: "Yogurt and Yogurt Drinks – US – August 2015," Mintel