Staying hydrated never tasted so good. According to Mintel, 48 percent of bottled water drinkers say they are drinking more flavored waters to replace high-sugar drinks. And sales back up their claims.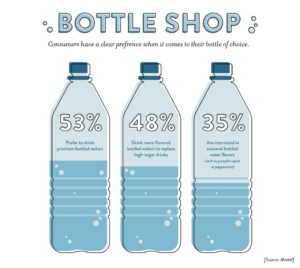 Bottled water sales have more than doubled in the U.S. in the last 15 years, with Americans buying 11.7 billion gallons in 2015. Mintel expects sales to continue ascending at a rapid pace through 2020, with projected sales growth of 34.7 percent for the category, including 75.1 percent growth for the sparkling/mineral water/seltzer segment. But it's not just carbonation that's bubbling up interest. The Shelby Report notes botanical beverages – drinks made with ingredients such as rose water, saffron, fruit juice and other natural ingredients – are emerging in response as a segment of specialty drinks.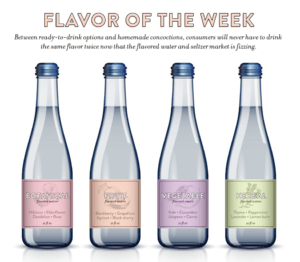 With a full menu of interesting flavors and both natural and sparkling options, today's water options are anything but boring.