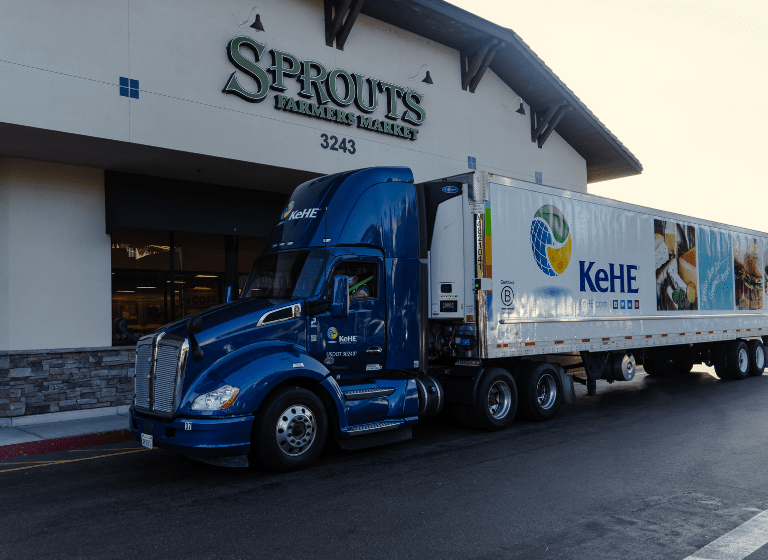 Sprouts Farmers Market & KeHE Distributors Agree To Partnership Through 2025
KeHE Distributors LLC announced today that it has renewed its agreement with Sprouts Farmers Market (SFM) as its primary distribution partner for natural, organic and fresh products through the year 2025.
Speaking about the renewed partnership, Brandon Barnholt, President & Chief Executive Officer of KeHE Distributors stated, "Sprouts is one of the fastest growing, most forward thinking and efficient merchants in the country, and we are honored they have chosen to renew and expand our partnership."
Sprouts, a pioneer for a small-box grocery retail formats, provides natural, organic and fresh options to consumers at affordable prices. The healthy grocer operates more than 300 stores from coast to coast, with plans to reach nineteen states by the end of the year. Terms of the new agreement include shared targets for improving operational efficiencies, lowering food waste and enhancing Sprouts' customer experience.
Jim Nielsen, President & Chief Executive Officer of Sprouts Farmers Market added, "As our mission states, 'We love to inspire, educate and empower every person to eat healthier and live a better life.' We are excited about renewing our partnership with KeHE and confident this agreement will serve us and our customers well for years to come."
About KeHE
KeHE Distributors, LLC (KeHE) provides Natural & Organic, Specialty, and Fresh products to natural food stores, chain grocery stores, independent grocery stores and other specialty product retailers throughout North America. KeHE is an employee-owned company with over 5,500 employees in the U.S. and Canada. For more about KeHE, visit www.KeHE.com
About Sprouts Farmers Market
Sprouts Farmers Market, Inc. specializes in fresh, natural and organic products at prices that appeal to everyday grocery shoppers. Based on the belief that healthy food should be affordable, Sprouts' welcoming environment and knowledgeable team members continue to drive its growth. Sprouts offers a complete shopping experience that includes an array of fresh produce in the heart of the store, a deli with prepared entrees and side dishes, The Butcher Shop and The Fish Market at Sprouts, an expansive vitamins and supplements department and more. Headquartered in Phoenix, Ariz., Sprouts employs more than 28,000 team members and operates more than 300 stores in 17 states from coast to coast. Visit about.sprouts.com for more information.