Better Brands for a Better Planet
Happy #EarthDay! We celebrate our planet all year round but today we are giving it a little extra love. As part of our commitment to being responsible stewards of the environment, we believe in creating a sustainable future for all. It is part of who we are and driven by our mission of serving to make lives better.
Did you know that 40% of food produced in the US goes uneaten? Not only does 130 billion pounds of food that go to waste in the US annually, but it also contributes to 8% of global emissions. As a link on the food supply chain, we know it is our duty to not only combat waste but also reduce emissions and partner with others to create a more sustainable future.
We are proud to work with other organizations that align with our vision of a more sustainable future. We sat down with a handful of brands to learn about their efforts and hear from them on why sustainability is important.
Join us in celebrating #EarthDay with nine brands crusading for a better planet: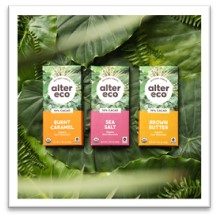 The confections company is focusing on three 'regenerative commitments' including climate neutral, investing in fair trade and regenerative farming, and eliminating waste. Through their commitments, they are reducing and offsetting all of their carbon emissions, providing their farmers with funding and training, and ensuring by the end of 2021 all of their packaging is either recyclable or compostable (most of it is already)!
We asked, "why is sustainability important to you?" and Alter Eco shared: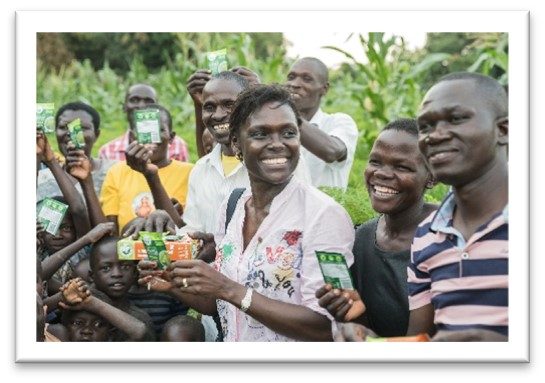 "We believe in climate justice and trust that the transition to green business practices (like our Foundation's work in regenerative cocoa) will bring opportunities to reduce poverty and inequality."
Kuli Kuli is a moringa superfood brand whose vision is to pioneer the plants of the future. With their mission to turn climate-smart, community-grown superfoods into everyday food staples, they create sustainable supply chains that provide nourishment, livelihood, and reforestation in communities around the world. Through their efforts, Kuli Kuli has provided $5 million in income to small farmers and eliminated the equivalent of 40,000 plastic bottles a year through their recyclable packaging.
We asked, "what is your advice to consumers looking to shop sustainably?" and Kuli Kuli shared:
"Our biggest recommendation is to learn as much as you can about the brands you purchase and be willing to pay a little more for products made sustainably… Use your power as a consumer to support companies choosing to invest in climate-smart crops, regenerative agriculture, and sustainable packaging."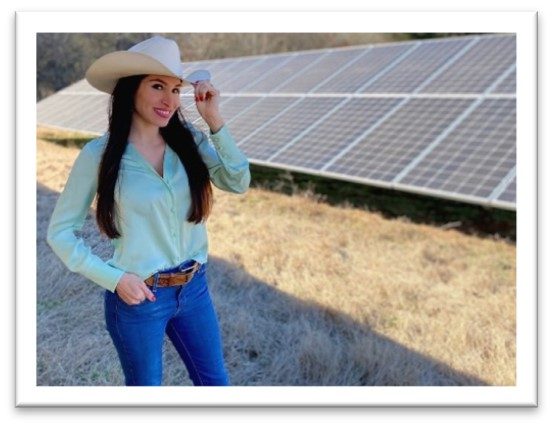 From their launch in 2019, Zubi's founder Sarah dedicating the farm and facility to zero-waste, certified organic, and ensuring their dips and salsa are always free of the top eight allergens. With a dedication to zero waste farming, they also believe in 100% sustainable farming through regenerative agriculture for a better planet.
We asked, "Do you think there is a desire for sustainability in food?" and Zubi's founder shared:
"I believe there is a growing desire for sustainability and wellness in plant-based foods. However, I do understand there is a balancing act: establishing clean, healthy products all while maintaining satisfaction with taste and flavors. We understand that consumers desire wholesome products that are true to the philosophy of 'Plant to Plate or 'Farm to Table'."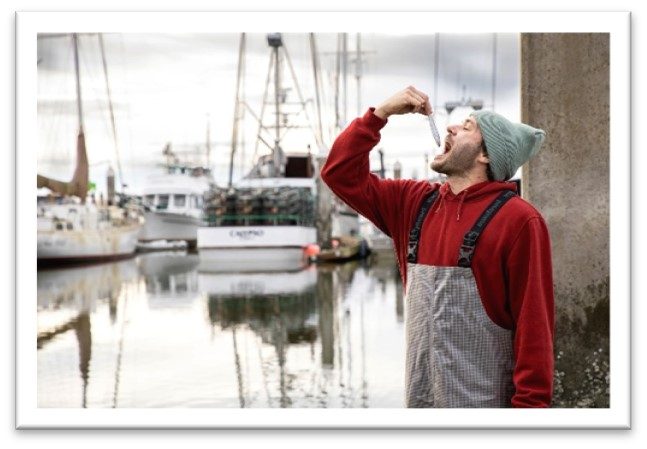 Patagonia Provisions' entire business is built around saving 'our home planet'. They identify environmental problems, then build a supply chain and product to help solve those problems. They are also members of 1% For the Planet, donating 1% of revenues to grassroots environmental non-profit organizations working to help the planet.
We asked, "what is your advice to consumers looking to shop sustainably?" and Patagonia shared:
"We believe an informed eater makes the best decisions, so one good direction is to learn as much as you can about what you buy and eat. Ask questions of fishmongers and butchers and produce people. Where does a specific food come from? How is it grown, caught, or harvested? Food production makes a huge impact on a global scale—when we eat smarter, we become part of the solution."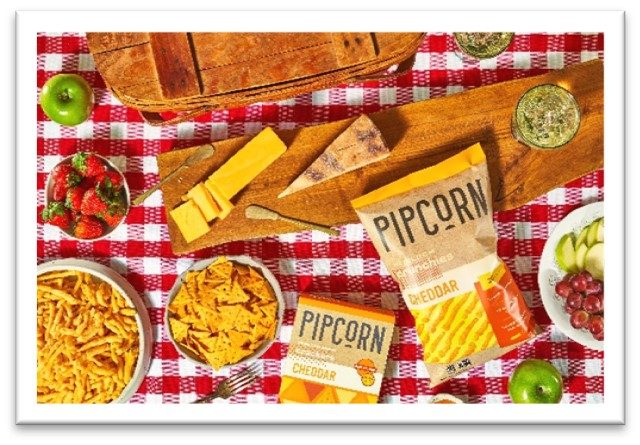 Pipcorn is on a mission to become the most sustainable snack food company on the planet. Through their heirloom super corn, they protect genetic diversity and enable open pollination which reduces the number of trips to the field and cuts down on emissions. They also launch their upcycled snack crackers which are made from excess heirloom corn flour allowing them to use 99% of all heirloom corn that they purchase while reducing waste.
We asked, "what is your advice to consumers looking to shop sustainably?" and Pipcorn shared:
"It can start with something small. Try upcycling – see what things you'd normally throw out and what you can make them into. Don't buy bottled water or single-use plastics! Walk or ride a bike!"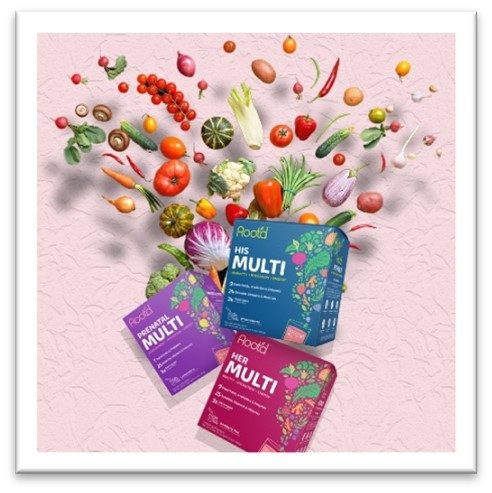 On a mission to remove the plastic that litters supplement aisles, Root'd promises to never use more than 5% plastic in their packaging, working towards a 0% future. To rebuild what is already lost, they donate 1% to the land to plant new trees and 1% to the ocean to help remove the plastic.
We asked, "why is sustainability important to you?" and co-founder of Root'd, Adam shared:
"Living in coastal California (we're based in Manhattan Beach, CA), we see the impact of ocean plastic, deforestation, and climate change every day. The supplement industry does such a wonderful job keeping us as humans healthy, but when it's packaged in huge plastic bottles and tubs, it never made sense to me that a healthier us, also had to equal a less healthy planet. We aim to fix that."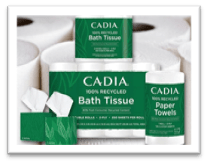 The natural and organic brand digs its heels into organic soil. They take pride in their long-term partnerships with organic farmers and producers that ultimately bring trusted and high-quality products to neighborhood natural markets. They believe in food without synthetic pesticides for better people and the planet. Their organic farming practices reduce pollution, conserve water, reduce soil erosion, and increase soil fertility.
We asked, "what is your advice to consumers looking to shop sustainably?" and Cadia shared:
"Seek out brand transparency. Read labels. Eat Organic. Support local."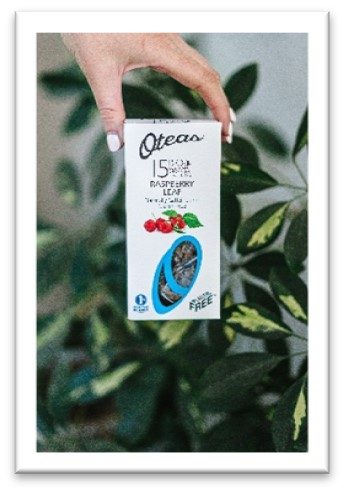 With their 100% plastic-free tea, Oteas has converted all of their packaging to be made out of plant-based materials ensuring that their zero waste option can be enjoyed today without impacting tomorrow.
We asked, "why is sustainability important to you?" and Oteas shared:
"The grocery industry has a long way to go in terms of becoming more environmentally friendly, and we thought the best way to start is with one's morning cup of tea. We know consumer packaged goods make up over a quarter of U.S. landfills, and while we like to think that most plastic will make it to a recycling center or waste treatment center, unfortunately, many pieces fall through the cracks and end up in our streams, lakes, and oceans harming local wildlife and polluting our fresh waterways."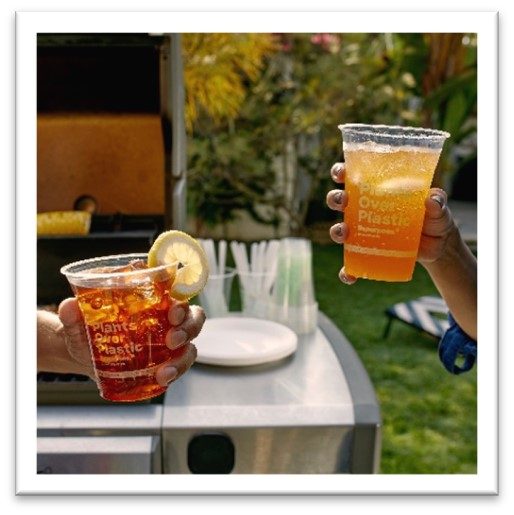 The war on plastic is massive, so Repurpose focused on fighting the good fight on the following fronts: toxicity, petroleum dependence, and reduce landfill waste. They use upcycled and renewable materials when possible, and all their products harness the power of plants. Additionally, they provide an end-of-life opportunity for single-use products that don't end up clogging landfills.
We asked, "why is sustainability important to you?" and Repurpose shared:
"To put it simply, Repurpose cares. We care about our home planet and all the people living on it. Sustainable tableware is just our piece of a greater solution."
Here is what you can do:
As Cadia, Pipcorn, and Kuli Kuli advised, start small and vote for change with your dollars by supporting brands that celebrate and better the planet!
Are you a KeHE Customer? Support these sustainable brands by ordering on the KeHE CONNECT Retailer® platform.