KeHE's Sustainability Mission Statement: In alignment with our core purpose of serving to make lives better, we are committed to being responsible stewards of the environment to create a sustainable future for all. We will establish and implement a comprehensive and multi-year action plan that reduces emissions and solid waste throughout our value chain.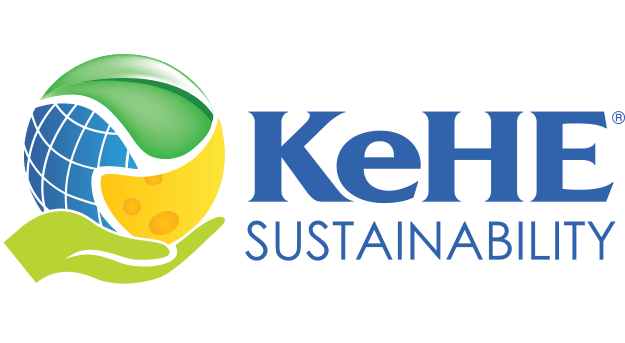 Here are just a few of the ways we're focused on creating a more sustainable future:
We're proud to have five LEED® Certified facilities across the enterprise
A robust recycling cardboard & plastic program at all warehouses
Reduced emission at Stockton, California warehouse through implementing alternative energy solution
Implemented Shorepower at select warehouse locations to more sustainably cool refer trucks
Partnered with the EPA's Smartway Program
Added five Compressed Natural Gas tractors to fleet in 2020
KeHE is proudly working with our website partner MightyBytes to host a carbon neutral website.




Fighting Food Waste
If the United States went grocery shopping, it would leave with five bags, drop two in the parking lot, and leave them there. This may seem crazy, but as a country we leave a full 40% of our food uneaten.
That's why we've partnered with Climate Collaborative to provide retailers with best practices to reduce food waste.
Read the full report

We're a proud B Corporation
At KeHE, we believe in a quadruple bottom line: profits, plus people, planet, and purpose.
By using business as a force for good, we can positively impact our people, the planet, and our communities. That's why we took the step to become a certified B Corporation in 2015.
Learn more about our commitment