KeHE Distributors® – Get Your Brand Discovered
We'll help get your organic and natural food or products distributed in grocery stores, independent retailers or ecommerce vendors…GOODNESS FOLLOWS®
Submit your Brand to our Distribution Network
Product & food distribution to 20,000+ retail and online stores
Getting your products on the shelf can be intimidating – but as a grocery distributor, we know how to help you get there. And we're passionate about helping brands navigate distribution. Tap in to the power of a national wholesale food distribution network, with personal guidance to enable your brand's growth.
Through things like the support and advice of our Category Management experts, programs to shine a light on new, purpose-driven, and diverse brands, and our selling tradeshows throughout the year: KeHE is invested in finding new ways to drive the success of our suppliers.
At KeHE, we're dedicated to authentically supporting the natural and organic, fresh, & specialty food and products industry, and personally serving every brand in our supply chain.
20,000+ opportunities for you to reach your target customer through:

Chain Grocery Retailers

Chain Natural Retailers

Independent Natural Retailers

Independent Grocery Retailers

Pharmacy & Vitamin Retailers

eCommerce Retailers & Online Sellers

Alternate Channel like Hardware Stores, Yoga Studios & Juice Bars

Convenience Stores

Food Service Locations
Exclusive Supplier Programs
KeHE elevate™ Program
Many of the marketplace's innovative brands have amazing products, but need help navigating distribution. We're passionate about innovation. Our KeHEelevate™ program provides emerging brands with a platform for growth, allowing them to flourish and reach more shelves nationwide with the support and guidance of our category experts.
KeHE's new ECOtrade™ program has been created to drive change within the food and beverage industry. The program will recognize and support brands that make a significant climate action commitment, such as net zero, carbon neutral, or science-based targets, and bring those to the forefront for retailers and shoppers to discover.
CAREtrade® Program
Conscious consumers are voting with their dollars for brands that advance a higher purpose. Our CAREtrade® program supports a set of brands that combine their commercial success with making the world a better place.
DIVERSEtrade® Program
The DIVERSEtrade® program sources and fosters women, minority, Veteran, & LGBT, and disabled-owned certified suppliers to successfully navigate the distribution model by removing barriers and increasing opportunities for success.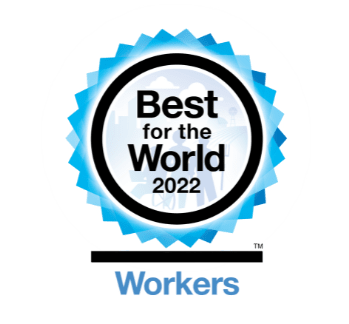 KeHE Recognized as a Best for the World™ B Corp!
We are beyond happy to share that we've been recognized as one of the Best for the World B Corps of 2022! To be Best For the World, B Corps must have scores in the top 5% of one or more of the five impact areas assessed towards the certification.
Ready to get started?
Submit your items for consideration, we can't wait to see what you have to offer!