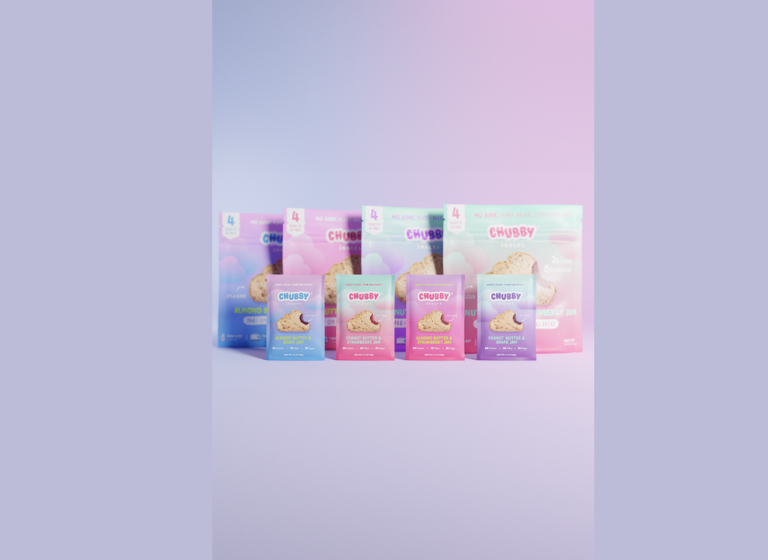 Defeat Hangry with Chubby Snacks
Nostalgic Flavors and Healthy Ingredients
Chubby Snacks is bringing the traditional PB&J to the 21st century. Its plant-based Peanut Butter and Jam sandwiches are powered by chia seeds and sweetened with dates. Packed with tangy sweetness and salty swirls within soft wheat bread, Chubby Snacks provide a low-sugar, high-protein, high-fiber snack for both kids and adults.
Modern PB&J
Chubby Snacks perfectly blends nostalgia with innovation. Using plant based ingredients, high fiber, high protein and no added sugar, you never have to decide between nutritious and delicious.
Chubby Snacks can be frozen, placed in a toaster, air fryer or pan or turned into your favorite sweet treat! Get inspired by the the endless ways to eat Chubby- which will you chose?