#HumanTraffickingAwarenessMonth
January is #HumanTraffickingAwarenessMonth, 31 days dedicated to shining a light on a horrific industry that affects the lives of millions of people worldwide. Did you know that currently more than 40 million women and children are enslaved as sex workers and an average life span for those women is less than eight years? This is an ever-growing industry, and it even happens here in the United States.
How Does this Happen?
While we typically think this harsh reality is far from our backyards, that could not be further from the truth. In the U.S. there is a rapidly growing problem and with every demographic at risk. Traditionally, children from foster homes were targeted and put at greater risk, but with social media's pervasive reach, no one can be considered safe.
Children and young girls are being "groomed" or lured into the sex industry with the promise of money, gifts, fame, or simply the attention of someone who they have come to know and trust from an online friendship.
In other countries, women and children from desperately poor regions are lured with the promise of well-paying jobs that take them away from their homes. Once they are far from their families, they become easy victims with no hope of turning to law enforcement. Once in the hands of traffickers they are beaten, starved, or raped into submission and then sold from brothel to brothel, or at auctions.
Who is Taking Action?
Because the problem is so large, numerous organizations within the U.S. and across the world are dedicated to combatting human trafficking. These groups offer services from rescue operations to restoration for victims. KeHE's philanthropic arm, KeHE Cares®, works with many including:
Restoring Hope Nepal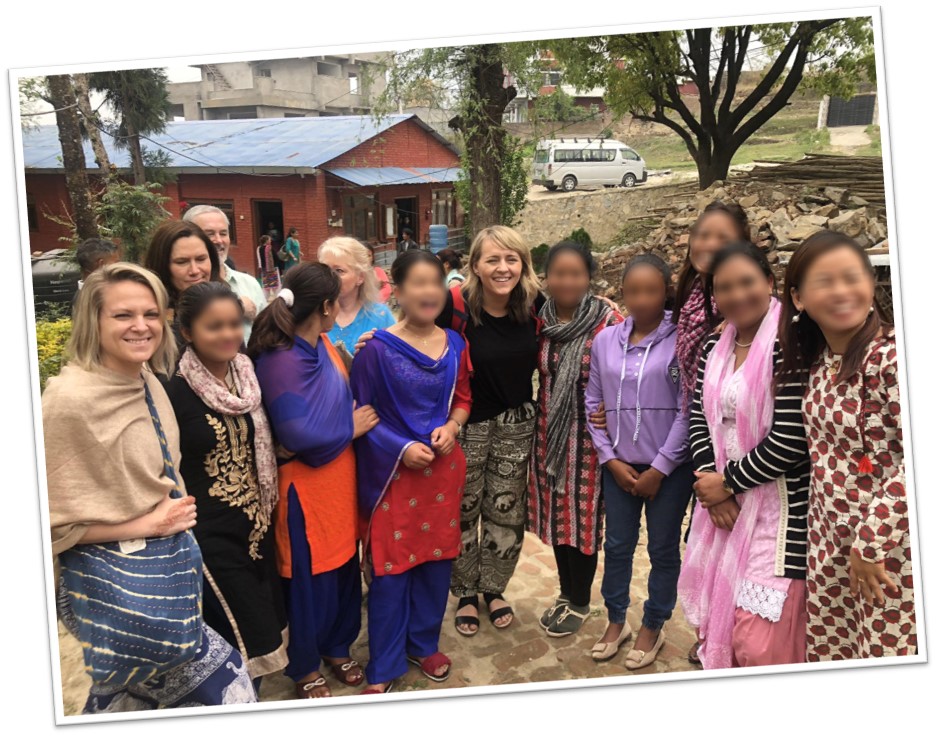 Restoring Hope Nepal works to rescue women and girls, as young as 8 years old, who were trafficked as sex slaves in Nepal, India, and other Middle Eastern countries. It is estimated that over 50,000 Nepalese girls are trafficked from Nepal each year. This organization provides safety, counseling, education, and training in marketable careers so that these women can rebuild their lives. For the little girls, they attempt to reunite them with their families if that is a safe option, or they keep them at the safe house and they are sent to school to continue their education. Since 2014, KeHE Cares® has worked with Restoring Hope Nepal and has sent numerous employees to visit. Currently, KeHE Cares® is working to provide a permanent home to comfortably house up to 125 survivors plus an additional 20 women that escaped brothels with their babies. Sadly, at this time due to severe space limitations, Restoring Hope Nepal can only house 36 women and is unable to accommodate women who have become mothers during their captivity.
Naomi's House
Naomi's House, located in Chicagoland, is committed to offering hope and full healing. They offer support from trauma-informed therapists and staff along with residential programs to help women get back on their feet.
Restoration 61
Restoration 61, co-Founded by KeHE's very own Director of Category Management, Terry Rafferty, works to raise awareness about sex trafficking in the U.S. as well as provide a short-term house for victims. The organization also provides counseling, training, support to churches, community groups, and businesses that seek to join forces to end sex trafficking.
Salt & Light Coalition
Salt & Light Coalition– With over 25,000 women trafficked in Chicago every year, this organization works to give victims legitimate jobs, preventing them from becoming re-victimized. Through their workforce development program, the organization is designed to help heal, empower, and allow these women to thrive. The programs see 90% of women employed after they graduate the program.
Ink 180
Ink 180, led by Tattoo artist, Chris Baker, covers up vile marketing on victims forced into prostitution or enslaved. The victims are typically tattooed by their captors so that if they are found they can be returned to their 'owners'. Tattoos of names, bar codes that can be scanned by smartphones, or even scaring are a handful of ways the victims are marked by their captors. Cover-ups or tattoo removals can cost hundreds of dollars a piece which is why Baker offers his services free of charge and is funded solely on donations.
Trucker's Against Trafficking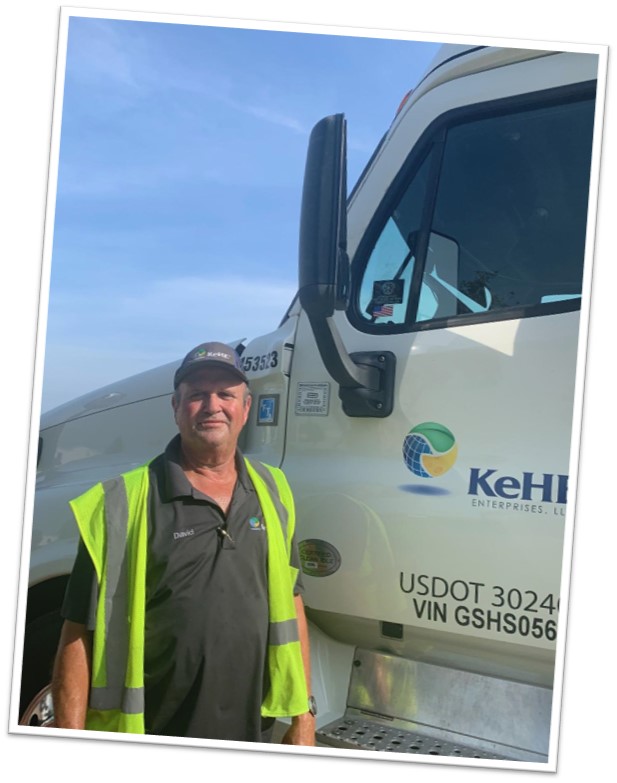 Trucker's Against Trafficking– Through a 'mobile army of transportation professionals', Trucker's Against Trafficking works with law enforcement officials to report human trafficking while on the road. The organization provides training and certification to spot, recover victims, and ultimately arrest their perpetrators. Since 2019, KeHE's fleet of professional truck drivers completed the TAT (Truckers Against Trafficking) certification program needed to act and potentially save a life.
The Safe House Project
The Safe House Project is uniting communities across the country to end domestic child sex trafficking and restore hope, freedom, and a future for every survivor. The program offers survivors of child sex trafficking a safe place to receive holistic care. The Safe House Project also trains to spot, report and prevent trafficking through their education and advocate program.
OnWatch™
OnWatch brings voices of survivors and the expertise of industry leaders to give communities the tools they need to combat sex trafficking in the U.S. The OnWatch™ digital training modules are designed for everyone in hopes to educate and ultimately prevent human trafficking.
How Can You Make an Impact?
Join us throughout the month to spread awareness! Each week, we are shining a light on the issue and posting on our social media channels. Here's where you come in: KeHE Cares® will donate $5 for every social media "share" – up to $25,000 – to be donated to the organizations above in support the eradication of trafficking. You can make an impact, simply by helping us spread the word!
You can also donate directly to the purpose of your choice at www.kehecares.org. Those donations will go to the KeHE Cares® partner that supports the selected purpose.