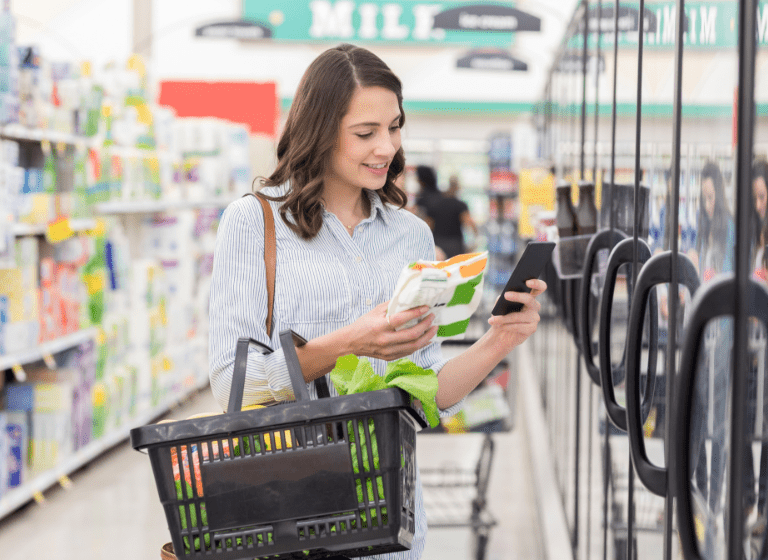 KeHE Taps Into Consumer Food Trends to Better Support It's Partners
Health-conscious products are no longer just a trend. Consumers have become increasingly health and environmentally conscious and are more inclined to purchase food products with ingredients they can identify from familiar brands. In fact, the Organic Trade Association estimates that the sales of natural, organic, and functional food and beverage products grew 6.6% to $199 billion this last year.
Before COVID-19, consumers began experimenting with mindful eating fads to achieve a range of health and sustainability goals. The pandemic accelerated this trend and many consumers have become more intentional with the food they purchase as a result. According to the Health and Fitness Association, a study reports that about 36% of respondents increased healthy eating behaviors and 33% became involved in fitness activities during the pandemic. COVID-19 created health-conscious consumers who care about the ingredients that go into their food, and food and beverage brands have taken note of this change.
KeHE stands out as a valuable partner by providing expert advice to suppliers and retailers to help stay up-to-date on food trends and consumer purchasing habits. Part of KeHE's ability to predict food trends comes from long-term industry knowledge, which allows us to anticipate the direction of the market and what that means for consumer habits.
Dairy Product Category

The dairy-alternative space has grown steadily for years, with options such as soy, oat, and almond milk that have come to the forefront for customers seeking dairy alternatives. In the past, consumers who sought out alternative milk products had allergies or food sensitivity. Today, however, consumers purchase alternative milk because that is what they genuinely prefer to drink. Alternative dairy-free milk has become just as popular as regular milk, especially with the wide variety of dairy-free milk that shoppers have to choose from.
Jennifer Onoja, the Senior Category Manager of Dairy, Non-Dairy, and Refrigerated Beverages at KeHE, says, "Consumers shop mostly for recognized name brands but also, for brands that are price competitive in the market. Customers look for products that have comparable nutrients to milk, such as calcium and protein." For a brand to be competitive among the wide variety of dairy alternatives and for retailers to stay competitive with their assortment, they should therefore consider nutritional contents, pricing, and brand recognition.
Frozen Food Category

Frozen food has recently become more popular as consumers increasingly recognize they can find high-value, nutritional foods in the freezer section. Supply chain constraints and reduced product offerings during the peak of COVID-19 helped move more consumers to this category, but innovation and intriguing flavors are what keep consumers coming back. The frozen food section has also seen great innovation, as consumers become more health-conscious about the products they purchase. 
There has been a sharp rise in the number of frozen food companies that produce innovative and delicious frozen food products. Kelly Stockdale, Senior Category Manager of Frozen Products at KeHE, says, "Health-conscious frozen food went from a niche subcategory to a dominating trend over a relatively short period of time. The increase in consumer desire to move into sustainable, better-for-the-planet items and the younger generation's willingness to experiment with flexible vegetarian diets has led to tremendous growth for the frozen food industry." Frozen food brands and retailers have noted what customers are searching for in their food and have aligned their products and selection to meet those standards.
How KeHE Supports Businesses

At KeHE, our category managers are experts with high-level insight into the distribution market, especially when it comes to health and environmentally-conscious products. Businesses that work with KeHE benefit significantly from our team insight and can gain the tools and direction to reach new shelves and increase their brand recognition. KeHE is familiar with this market because we primarily work with companies that have health-focused and conscious ingredients. Kelly and Jennifer demonstrate that healthy and innovative products are what consumers are looking for, but customers are also greatly influenced by food trends that are constantly changing. We look forward to continuing to help our partners as they navigate the changes that will be transforming the distribution industry over the coming decades.
To learn more about what KeHE can do to help your business grow and succeed, please visit here, https://www.kehe.com/suppliers/services-and-support/