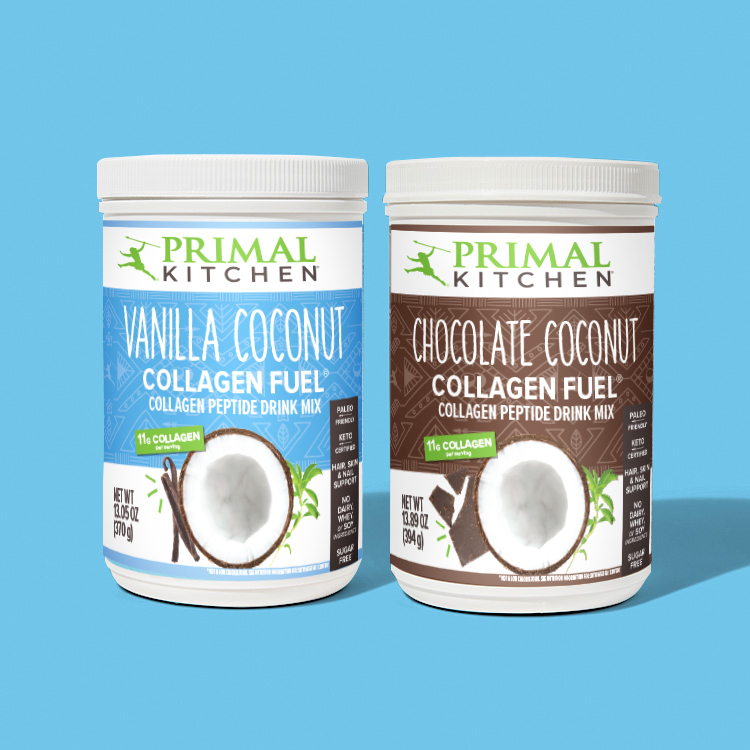 Start Your Day With Primal Kitchen Collagen Fuel
Get your day glowing with Primal Kitchen Collagen Fuel®. With no dairy, whey, cane sugar, or artificial sweeteners, it's a nourishing way to support hair, skin, and nails. With 11g of Type 1 and 3 bovine collagen peptides in every serving, this diverse range of collagen power comes in Vanilla coconut, Chocolate Coconut, Peanut Butter, or Unflavored Peptides. Keto Certified Primal Kitchen Collagen Fuel can be stirred into coffee and smoothies or blended into your favorite baked goods.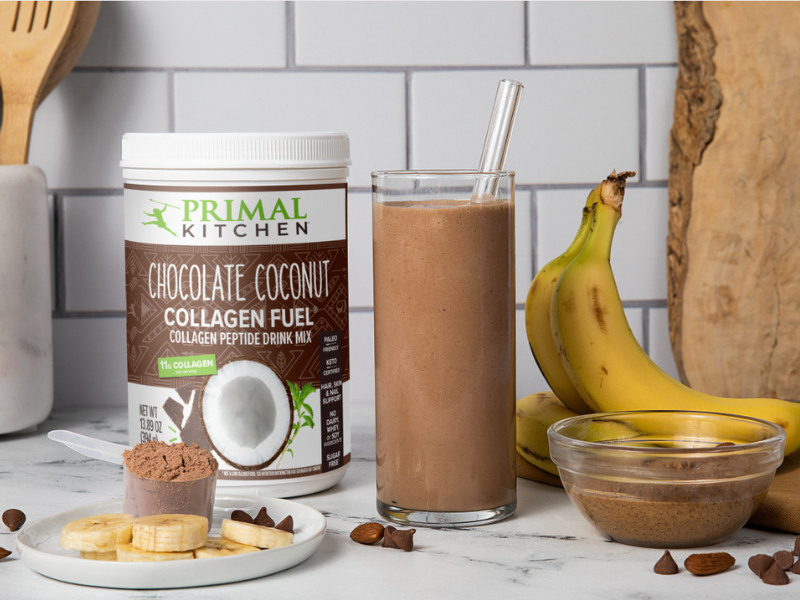 Get Creative With Collagen
How can you get more collagen in your diet? In addition to eating naturally collagen-rich foods such as beef bone broth, skin-on chicken, or sardines, collagen supplements can help boost your intake of this essential protein. We've compiled a fun and functional list of recipes that can help you slide collagen into your daily routine.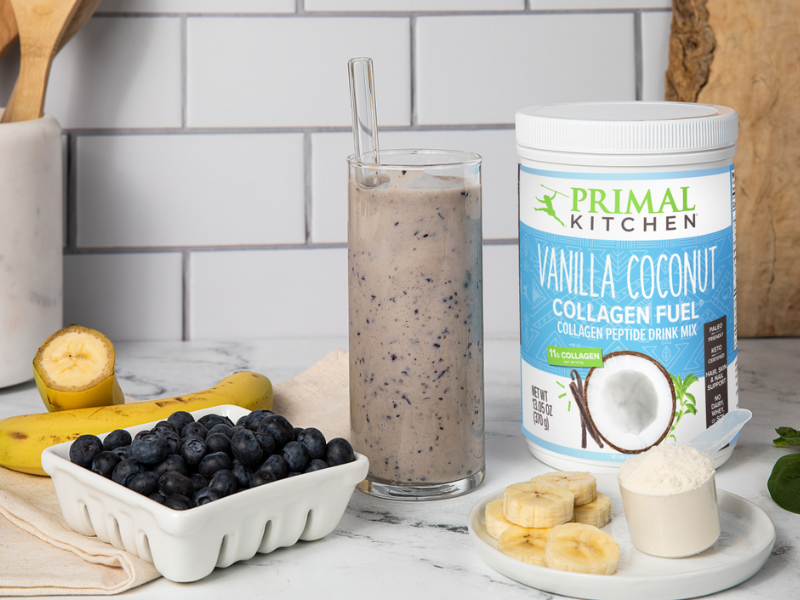 Hot Drinks
Collagen Fuel® can easily be added to your morning coffee, tea, or even used to make whipped hot chocolate. Research shows that hot beverages (below about 300°F) will not damage collagen proteins.
Pro Tip: Scoop collagen into your mug before pouring the boiling liquid. Use a frother or whisk to combine.
Nut Butter
Make your own sugar-free nut butter at home by lightly roasting cashews or macadamias and blending in a food processor until a butter forms. Add a scoop of Primal Kitchen Collagen Peptides plus a dash of salt, cinnamon, and a drizzle of honey (optional) and blend until creamy.
Pro Tip: Add several spoonfuls of cocoa powder into your nut butter for a richer flavor, or swap in vanilla or chocolate collagen for a uniquely delicious treat.