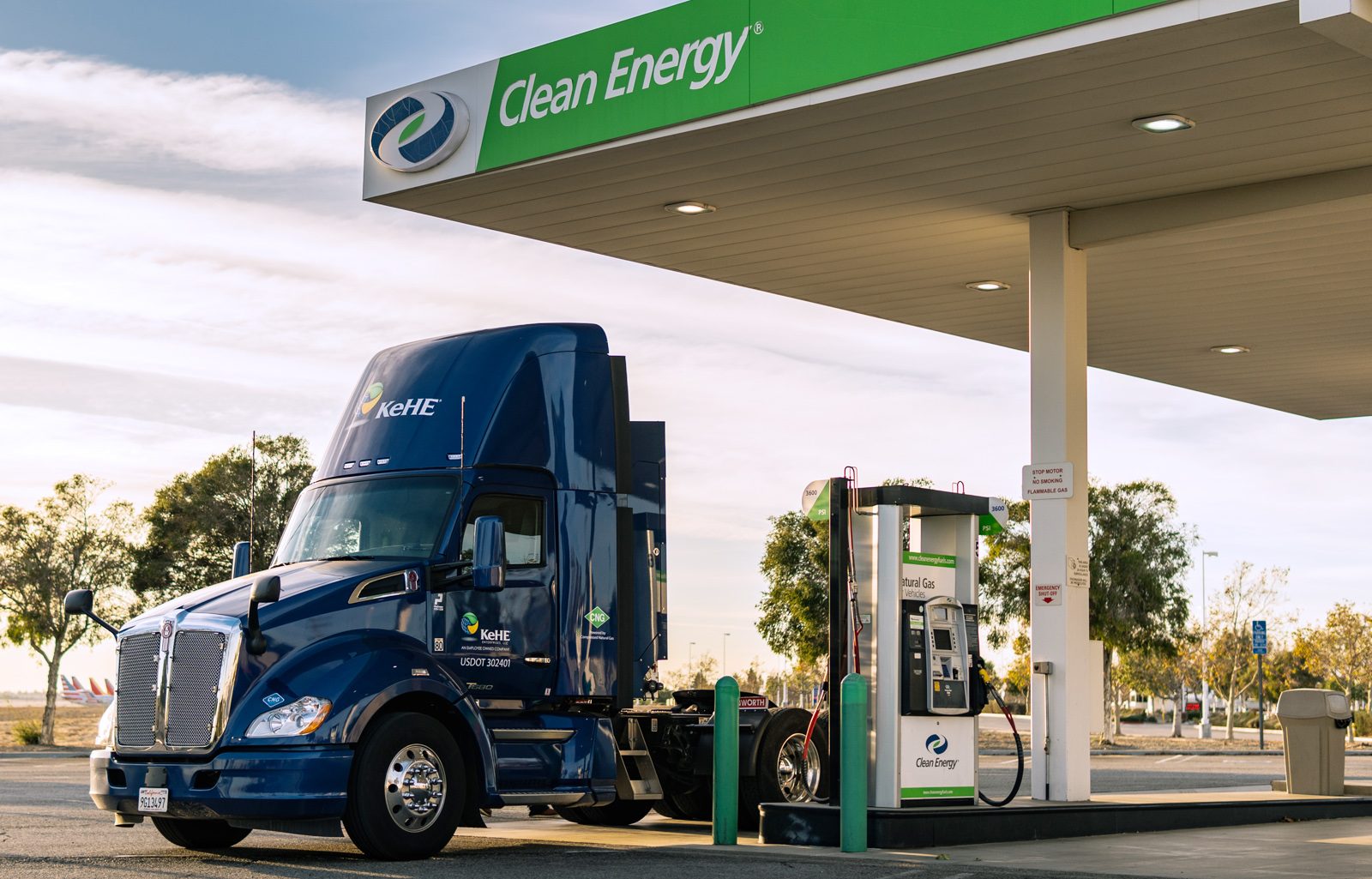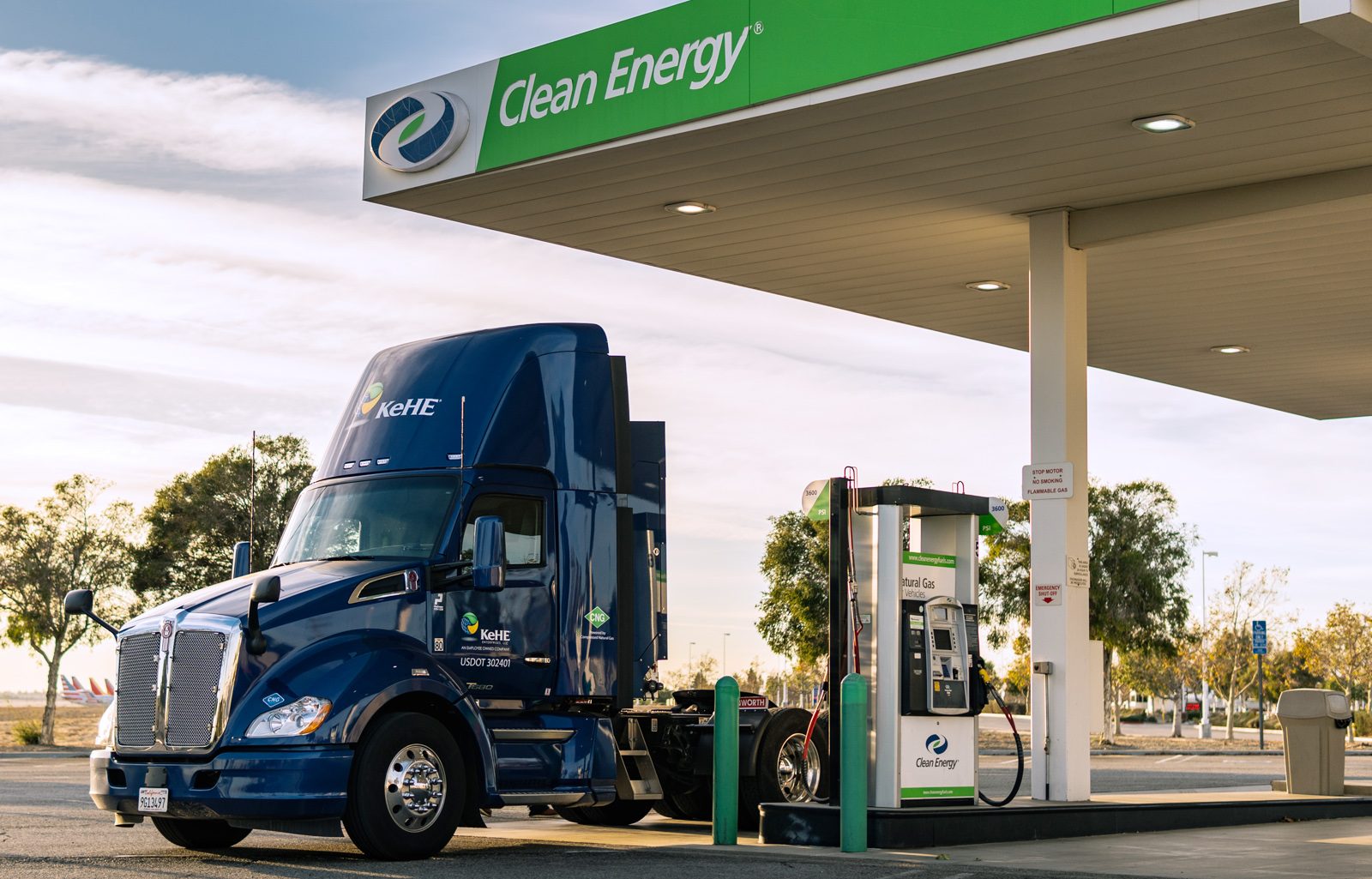 The Driving Force Behind KeHE's Goodness
Is it the journey or the destination? We say it's both! From the manufacturing plant, to a distribution center, and finally to your local store, this journey provides consumers with food daily and brings the community together. While, at KeHE, we love providing families with food to put on the table, we also appreciate taking care of our people and the planet throughout the process.
In an industry where sustainability and technology can lag behind, we have taken on the task to drive towards becoming a Next Generation distributor. By implementing a focus on environmental stewardship into the core of KeHE's business, transportation, we have not only made a difference in our environmental impact but also in operational efficiencies for our suppliers and retailers. Through partnerships with SafeConnect and Samsara, along with integrations in truck technology, CNG, and electric tractors, KeHE is on a journey towards a cleaner future with faster deliveries and better service for our customers.
Shore Power
Through a partnership with SafeConnect, KeHE has instigated a trailer electrification system which eliminates the need for diesel while a truck's trailer is plugged in at a KeHE distribution center. This means less carbon emissions and consumption of fossil fuels, all of which add up throughout our distribution network!
Truck Technology
Adding features like Adaptive Cruise Control has enabled KeHE to maximize fuel efficiencies in all 2018 or newer tractors. This directly impacts miles per gallon, which has radically improved over the years. Additional technological advancements like Collision Mitigation Systems have been incorporated into the fleet to protect drivers and patrons on the road from numerous accidents.
ELD Upgrades
Electronic Logging Devices (ELD) provide onsite enhancements and allows KeHE to coach drivers while achieving better fuel economy. KeHE's ELD partner, Samsara, enables drivers to log hours, track routes and deliveries, and message the distribution centers' dispatch, all of which have allowed more efficient communication between our drivers and customers. Samsara has also recently released a Driver Efficiency Report measuring cruise control, idling, over speed, green band, and anticipation- all direct contributors to fuel economy and reduces the number of gallons consumed. For KeHE and its retailer partners, lower gas consumption means fewer pitstops and faster delivery times, ensuring products get on shelves faster than ever before. Through key takeaways from the report, all distribution centers have seen a 0.09 MPG improvement in the fleet over nine weeks. Given the number of gallons of fuel used each year, this is a major impact on KeHE's fleet.
CNG Tractors
While Compressed Natural Gas (CNG) tractors are not new to the trucking world, KeHE powers its CNG fleet with only RNG fuel (Recycled Natural Gas) to reduce environmental impacts that a dated diesel truck would emit. The best part, Recycled Natural Gas comes directly from multiple waste products from fast-food restaurants, landfills, factories, etc., instead of mining or fracking.
Electric Tractors
Teaming up with Penske and Daimler, KeHE is testing electric tractors in the Southern California market. The objective of this test is to determine durability, workability, functionality, wear and tear of the vehicles. After the pilot is complete, Daimler will make necessary modifications before building production models of a similar, tractor, making KeHE a pioneer in electric technology in a fossil fuel-driven world.
While these five initiatives are making an impact on our planet, they are also serving KeHE's partners through lowering operational costs and are creating transparency around delivery times. These initiatives are just a handful of projects KeHE is working on to continue to drive operational excellence for our supplier and retail partners. To learn more about our company's impact, visit our 2020 Impact Report.