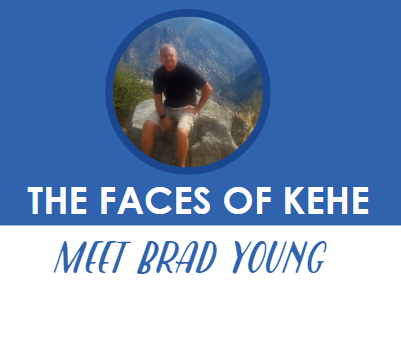 The Faces of KeHE: Brad Young
Here at KeHE, we love to recognize and celebrate the contributions of employees who have been with us for many years. Brad Young, Senior Account Manager, is one of our valued long-time employees who has made a great impact on those around him.
Learn more about Brad's story below!
Q: What brought you to KeHE? How long have you been with the company?
A: I am really lucky and blessed as I just kind of landed with KeHE by default over 32 years ago.
Q: Tell us a little about your role at KeHE and how it's changed over the years.
A: I started out as a sales rep, then progressed to area supervisor, then account manager. Technology has been and continues to be the area that has changed the most throughout my time with the organization.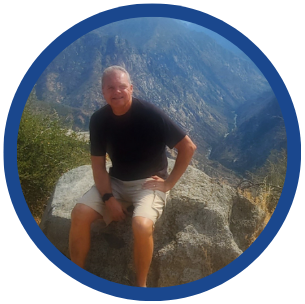 Q: How has KeHE fostered your growth within the company?
A: Many different ways – some of which were out of my personal comfort zone at the time but all of which I am thankful for.
Q: What are some of the biggest changes you've seen during your tenure with KeHE?
A: Our dedication to our people and also our emphasis and actions to serve others.
Q: During your time with KeHE, what milestones are you most proud to have been a part of?
A: A few years back I "unofficially" achieved over $1 billion in sales dollars all at one account. I think I am well over $2 billion now.
Q: What has been your favorite memory during your time at KeHE?
A: I will cherish all the memories I have made with the many great people I have worked with throughout the years – at the workplace, at all the meetings, store resets, special projects, etc.
Q: What legacy do you hope to leave behind with KeHE?
A: That I am very dedicated to my job, my company and my customers, that I will do whatever it takes to make all parties happy or at least content, and that I am fair and factual when it comes to decision making. I also hope those who have worked closely with me will remember all my quirky sayings.
As the industry changes, we will continue to update our methods and technologies to better serve and grow with our suppliers, retailers, and employees. We look forward to having dedicated employees like Brad help us grow by tackling challenges head-on. With change being inevitable, we are grateful to have collaborative employees who are excited to learn new things.
To learn more about KeHE, please visit https://www.kehe.com/about/.