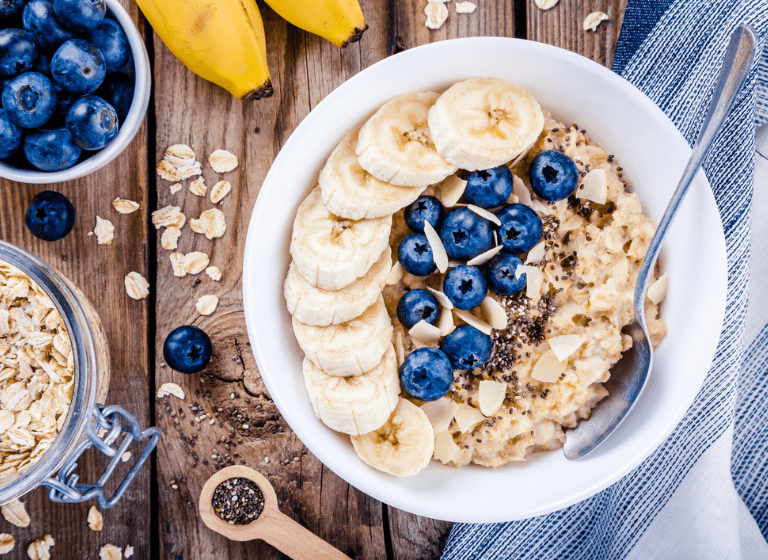 What's Trending This Winter?
Feel that cold breeze? That is the first sign that winter is upon us. As we prepare to bundle up for the cold months, we are also looking at what to expect for shopping trends this winter season. From the tried-and-true trend of 'New Year, New You' to seasonally inspired trends, KeHE's innovation gurus identified five themes to look out for this January & February:
Diversity Makes an Impact
Shoppers are becoming increasingly aware of the food they buy, not just for the ingredients inside the product, but also for the brand's mission and who they support. Consumers are asking themselves, "Who are they? What do they stand for? Do they align with my values?" when picking up a product off a grocery store shelf.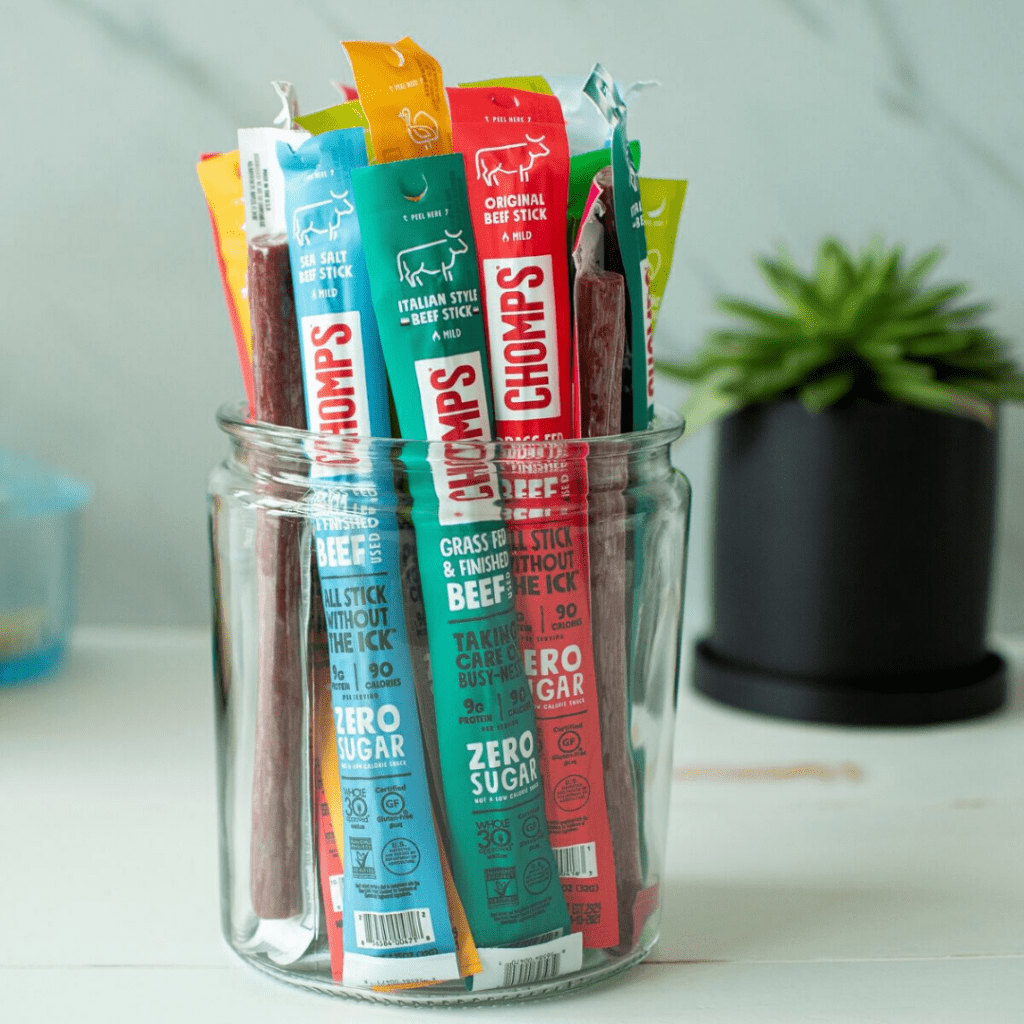 Meet Chomps: Diversity Make an Impact Brand Spotlight
Chomps is the fastest-growing natural meat snack brand in both the Natural and Conventional retail channels in the US, with products made from the highest-quality, sustainably sourced proteins and no hidden, harmful ingredients.
Chomps is a healthy meat snack brand that is minority, family-owned and operated. Their mission is to inspire, educate, and fuel our community with accessible, sustainable, real food that doesn't compromise on taste.
Next Gen Convenience
From meal-starts to full meal solutions, satisfy shoppers' craving for an easy, delicious, and crazy GOOD™ meal at home! With more Americans working from home these days, fewer of them are going out to grab lunch with coworkers and less money is spent eating outside of the home. Retailers have a unique opportunity to satisfy shoppers' desires for new meals without having to spend time to cooking with in-store meal kits and clever pairings within merchandising.
For example, create a destination for prepared meals with prepared sides merchandised close by. Want to go above and beyond? Include a beverage selection for those looking to add a drink to their meal as well!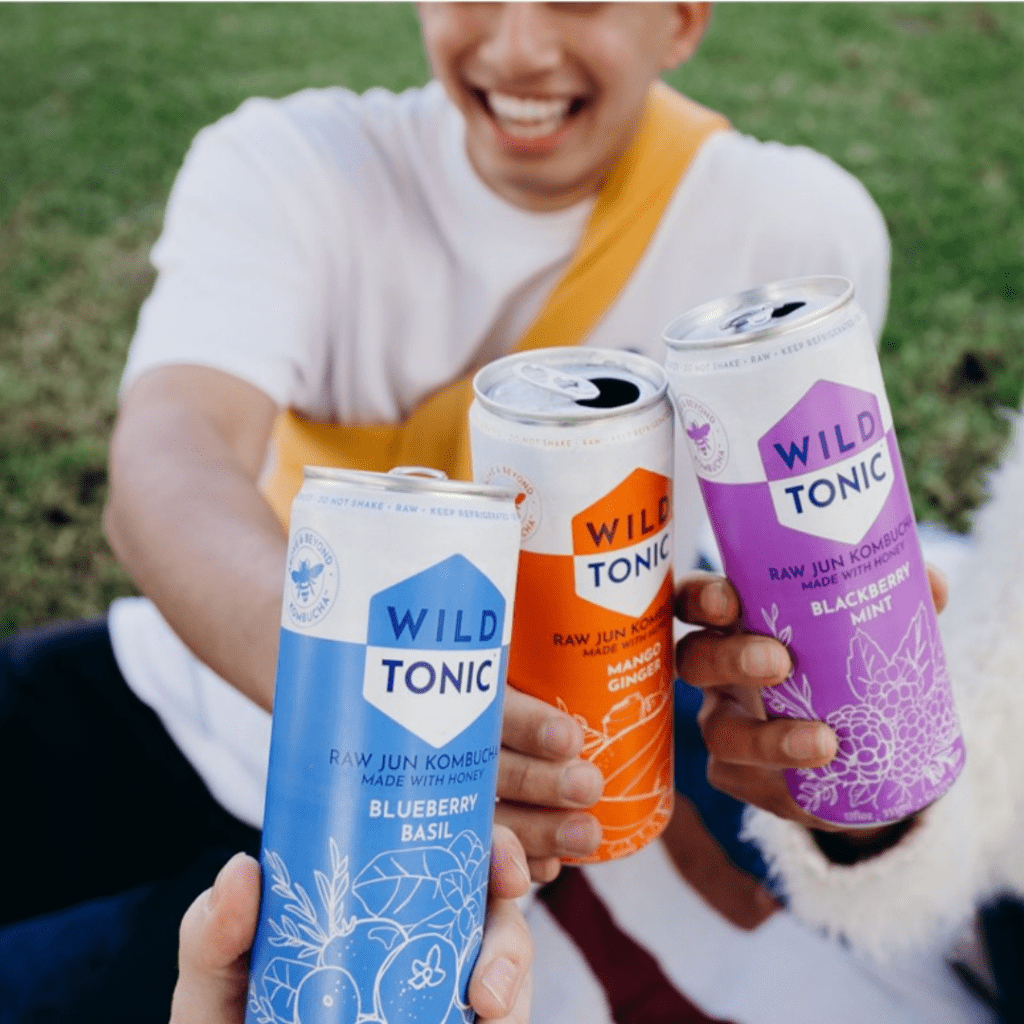 Meet Wild Tonic: A Perfect Pair to the Next Gen Convenience Trend
WILD TONIC® Jun Kombucha is a hand-crafted, exotic ferment made with organic tea and organic honey, that's celebrated for its effervescent and refreshing flavor. Infused with certified organic fruits, botanicals, and herbs, this flavorful elixir boasts probiotics and antioxidants. WILD TONIC® promotes an overall sense of wellbeing and an elevated drinking experience. Unlike traditional Kombucha, Jun is absent of the tangy, abrasive characteristic of many of its refined sugar-based Kombucha cousins. A raw ferment, WILD TONIC® Jun Kombucha contains 2 billion+ probiotics at time of production!
New Year, New You
Each December, Americans prepare to kick off a fresh year on the right foot with New Year's resolutions. Some want to better manage their finances, while others want to focus on their diet and nutritional intake. Since the start of the pandemic, 32% of adults have said they place greater importance on their experience routine for both physical and mental benefits. Taking a more hands-on approach to their wellness, consumers are looking to trade in products with low nutritional value for those with high health benefits, without sacrificing the taste of course!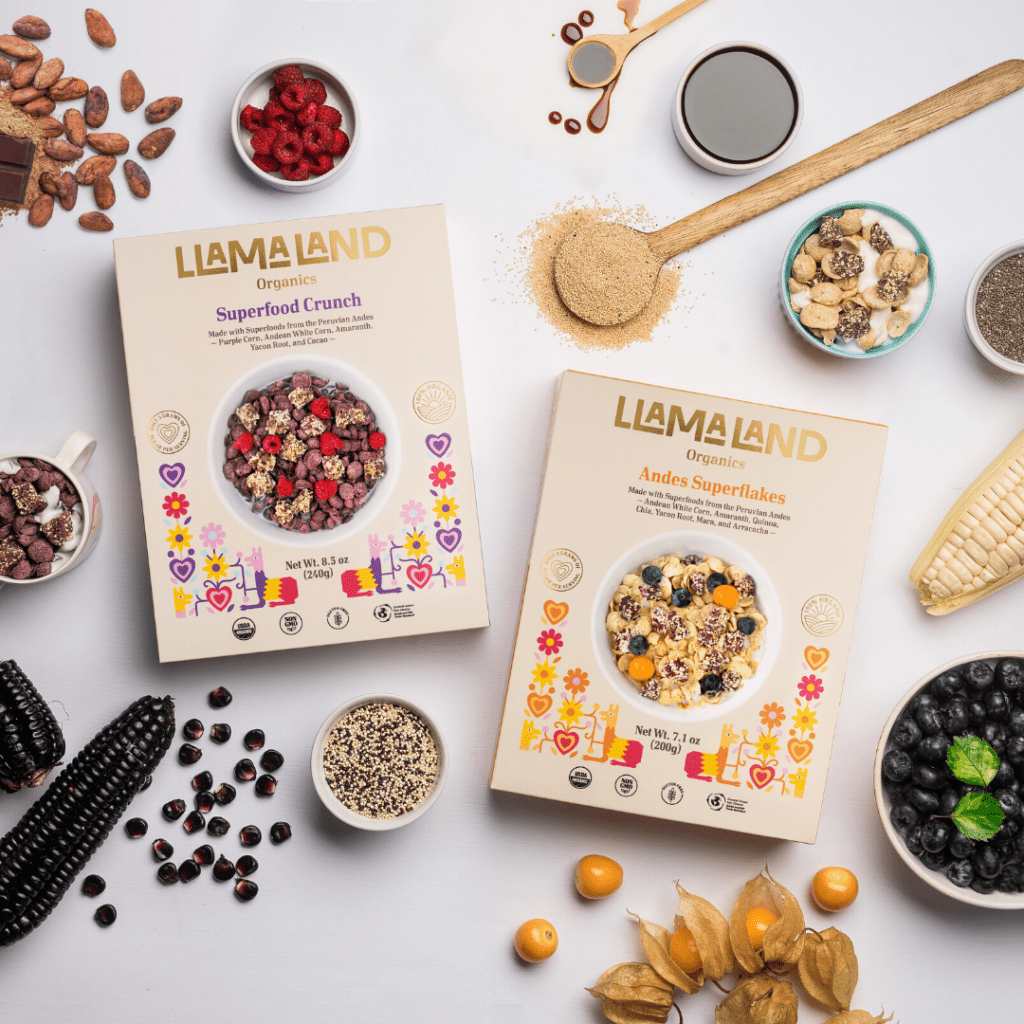 Meet LlamaLand Organics: New Year, New You Brand Spotlight
With growing awareness of the importance of healthy eating and lifestyle choices, consumers are becoming more knowledgeable about the many health risks related to eating food containing preservatives and genetically modified ingredients. Passionate about helping families reach their health goals, LlamaLand Organics is providing healthier, cleaner options of convenient foods, without sacrificing taste or fun. Their cereals and fruit spreads have everything families are looking for; 100% organic, plant-based, non-GMO, gluten-free ingredients free of additives and preservatives. And they are as delicious as they are nutritious!
Whole Self Wellbeing
In the world we live in, health is a hot topic. And not just our physical health, but also our mental wellbeing. The ongoing fear of illness and increasing isolation caused by quarantine has pushed many Americans towards the adoption of new habits to boost both their physical and mental health and wellbeing. Now more than ever, shoppers are focusing on the benefits and functionality of the products they consume. They are asking themselves, "Will it help my metabolism or energy levels? Will it help me reset? Will it protect my immunity? Will it restore me?"
Meet Body Intelligence: Whole Self Wellbeing Brand Spotlight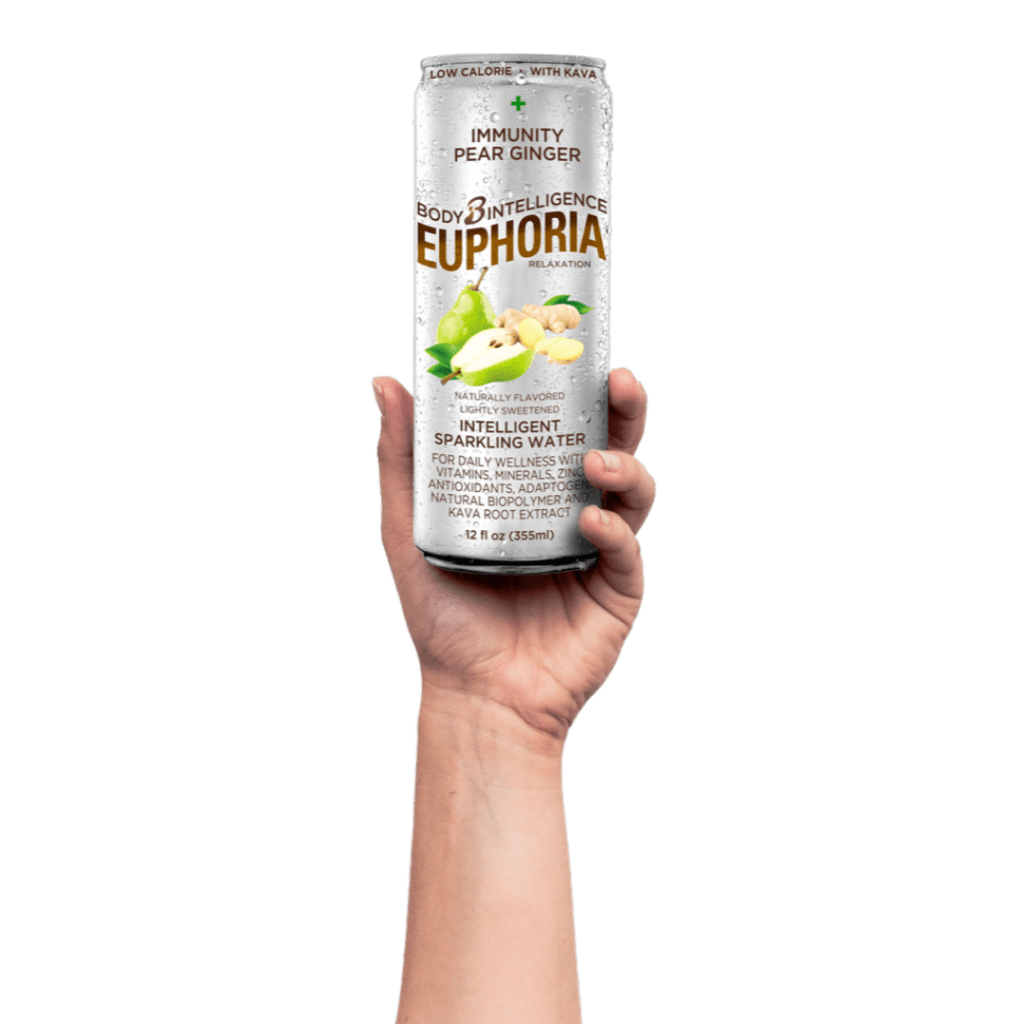 Body Intelligence believes that people can enhance their quality of life by responding to the needs of their bodies, which will lead to overall wellness.
Body Intelligence is an innovative beverage brand that exists to empower you to listen to and understand your body. The brand prioritizes proactive self-care focusing on immunity and relaxation with drinks developed reflecting on the concept of body intelligence and advancing the human condition. The KeHE® exclusive sparkling water line, EUPHORIA, is formulated for daily drinking with a synergistic blend of calming and immunity supporting ingredients including multi-vitamins, zinc, adaptogens, and natural biopolymers.
Festive Finger Foods
Winter is the prime time for friends and family to gather and celebrate a variety of things, and this winter consumers will be reaching for salty snacks, dips, and crackers to satisfy their cravings. As more Americans start entertaining again, they want more bang for their snack buck. Healthy snacks are becoming the rule rather than the exception and brands are stepping up to the challenge with more functional ingredients, low to no sugar, extra proteins, and exciting new flavors.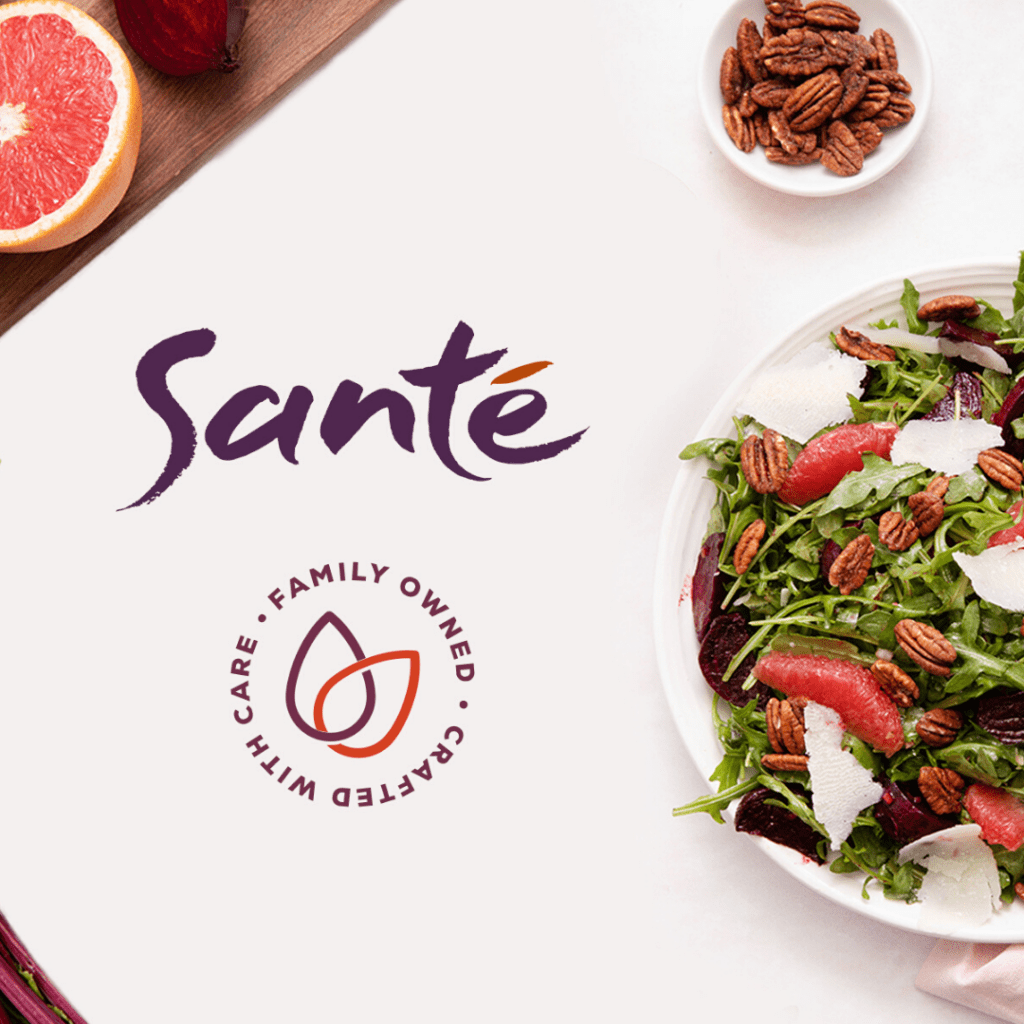 Meet Santé Nuts: Festive Finger Food Brand Spotlight
Elevate the holiday season with Santé Candied Pecans! These glazed nuts are satisfyingly sweet, deliciously buttery, and exceptionally crunchy. Made with only 4 simple ingredients and 50% less sugar than leading competitors, they're the perfect holiday treat! Use them in your baking for a nutty and sweet addition to cookies, cakes, pies, brownies, and other seasonal favorites. Or add a crunchy complement to salads, yogurt, roasted veggies, and charcuterie boards. Santé Candied Pecans are deliciously versatile but also enjoyable as a stand-alone, plant-based snack.
Santé Nuts is a family-owned company that has been handcrafting crave-worthy snacks since 2004. Using a special roasting process obsessively developed over two generations, Santé offers uniquely crunchy nuts you'll crave again and again! Available in sweet, spicy, and savory flavors, all made with real, wholesome ingredients.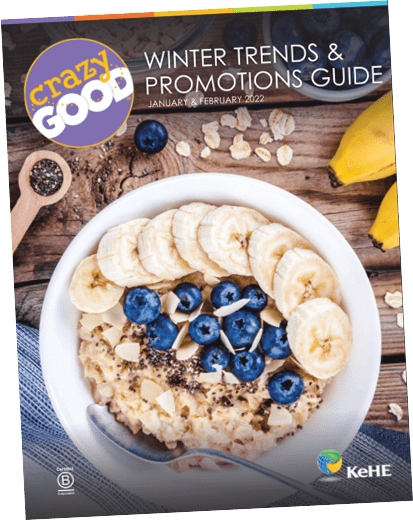 Discover the KeHE Winter Trends Guide
Featuring trends identified by KeHE innovation gurus and products on promotion for the winter months of January & February, you can flip through KeHE favorites in our exclusive Winter Trends Guide.
KeHE Retailer partners can also explore exclusive promotions and shop these products on KeHE CONNECT Retailer™.