Within the past couple of months, the COVID-19 pandemic outbreak has flipped the world has on its head. Through this time of uncertainty, as we all work towards a "new normal", the one remarkable outcome and silver lining is the strength we have in numbers. All over the country, communities are coming together to not only decrease the virus' spread but also act as a force for good.
Coming Together for a Common Purpose
From farm to table, the grocery supply chain has worked overtime to provide the essentials for our communities, stepping up when needed most. Although words cannot fully express the nation's gratitude towards each frontline worker serving our country, the actions of our communities can.
KeHE employees and friends have come together to give back to the frontline workers. With the help of the KeHE Cares® philanthropic partners, New Vision Community Church and Eight Days of Hope, our KeHE community has joined forces to create handmade cloth masks. These protective masks enable essential workers to continue to serve while keeping them safe.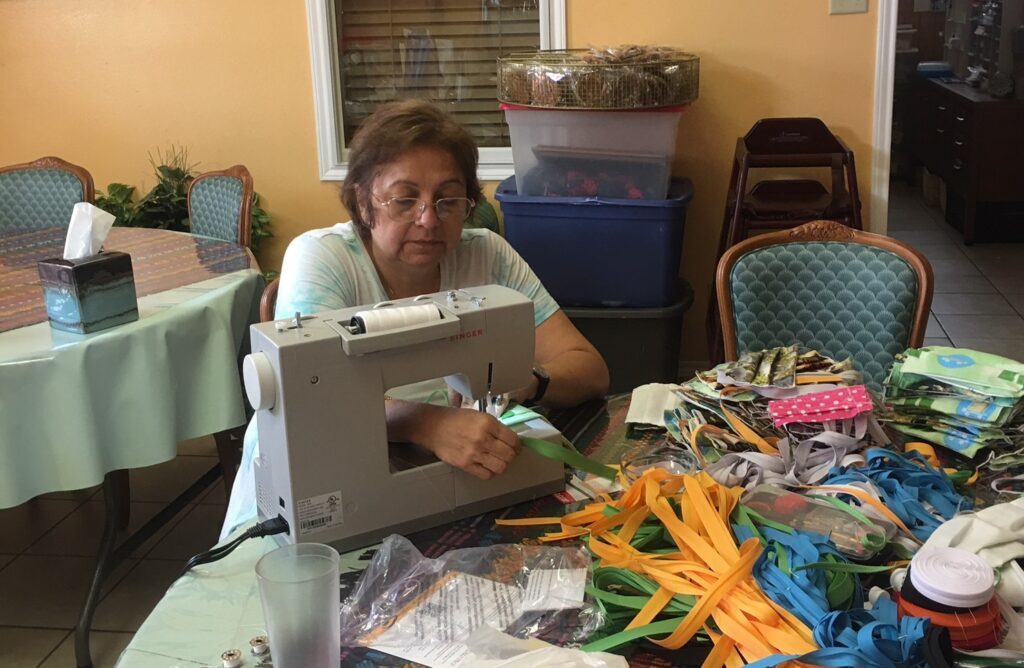 New Vision Community Church's Pastor Lucy De Leon shared, "KeHE has seeded so much in our ministry and our Laredo community, with the food they donate and employees they send to help on mission trips. Now we are giving a little back to KeHE". The Laredo church utilized sewing materials and equipment, previously provided by KeHE for vocational training, to create a mask production assembly line of homes in the community. Lucy and her team of volunteers are one of the many organizations that have helped KeHE provide over a thousand masks to KeHE employees nationwide.
Safety First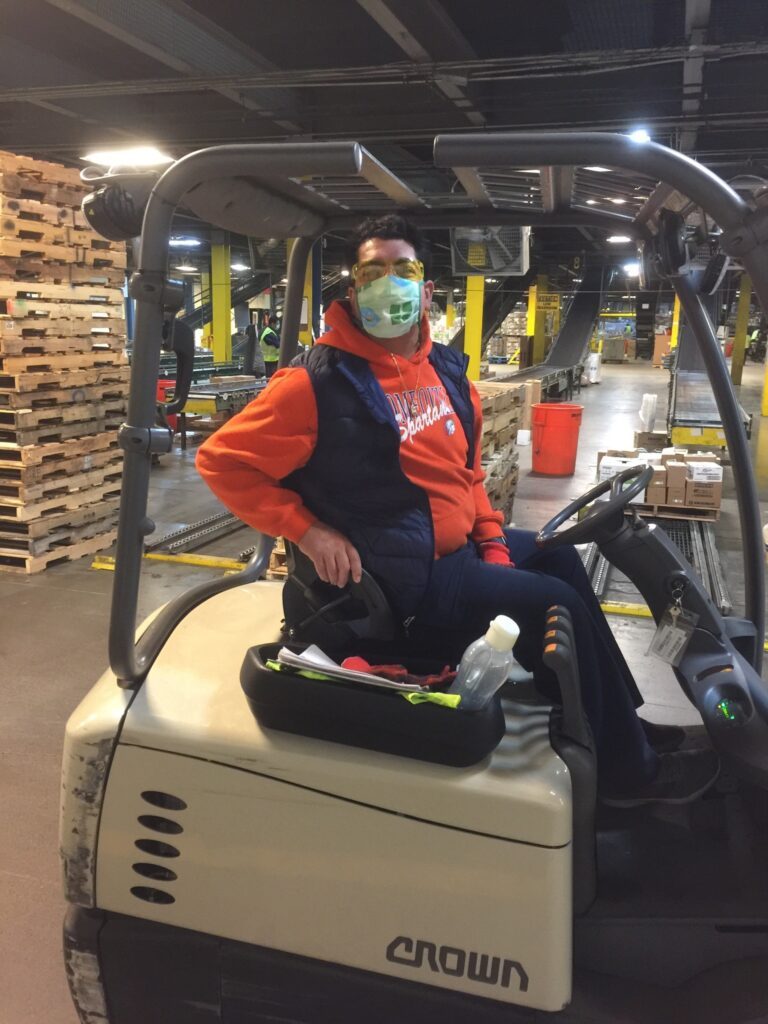 At a time where safety is at the utmost priority, KeHE has mandated employees to practice social distancing, perform proper CDC recommended hygiene regimens, wear protective gear and exercise low-touch methods throughout the distribution channel. All these efforts are made to keep our warehouse, truck drivers, and sales representatives safe and keep the community healthy.
How to Make an Impact at Home
From frontline employees to those staying safe at home, KeHE nation has served to continue to make lives better, and there are several ways you can too. First, abide by your community's recommended practices, such as staying home or practicing social distancing. Second, you can create hand-crafted masks using materials you already have at home to protect yourself and your family. Limiting the spread is crucial and one way is through wearing protective gear. And finally, donate to organizations helping those impacted by COVID-19. KeHE has dedicated its Holiday of Hopes virtual show proceeds to benefit those ravaged by COVID-19. Visit https://www.kehe.com/events/holiday-show/ to learn more about the show and to donate.