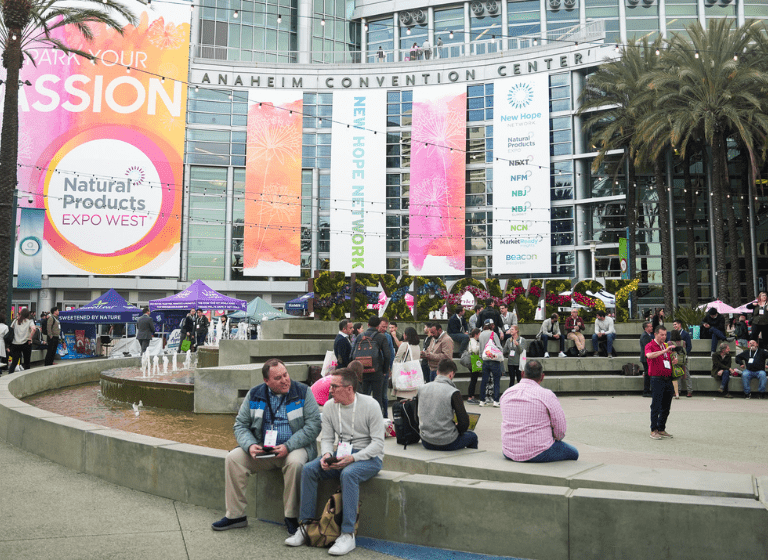 KeHE Announces 15 Winners of the 2023 TRENDfinder™ Event Live at Expo West
Naperville, IL – April 4, 2023 – KeHE, a leading natural & organic, specialty, and fresh product distributor, is proud to announce the 15 winners of its 2023 TRENDfinder™ event, which took place live at Natural Products Expo West in Anaheim, California.
"A key focus at KeHE is to support small and emerging brands in getting their start and helping them flourish in the marketplace," said Rachelle Radcliffe, Senior Director of Supplier Experience at KeHE. "One way we do that is through KeHE TRENDfinder events, providing brands with the opportunities to be in front of the right people at the right time and kickstarting connections with our extensive KeHE marketplace network."
The event gave 50 suppliers the chance to join one-on-one pitch meetings with KeHE's Category Management team, and 15 were selected to be added to the distributor's robust assortment. Brands were selected based on their ingredients, innovation, taste, scalability, packaging, purpose, and passion.
The 15 winners of the "Golden Ticket" include:
By joining KeHE's product portfolio, these brands will gain exposure to over 30,000 retail locations and support the distributor's retail partners in bringing innovation and new products to their customers. Along with assisting the selected brands with navigating distribution, KeHE is offering supplier promotional programs free of charge to the 15 "Golden Ticket" recipients.
"We are thrilled to welcome these innovative brands to our product portfolio," said Jeremy Adams, Senior Director of Category Management at KeHE. "The TRENDfinder event provides an opportunity for us to discover new and exciting products that align with our values and mission. These brands stood out because of their dedication to quality ingredients, innovation, and sustainable packaging. We look forward to working with them to bring these products to our retail partners and customers."
KeHE's Category Management team worked closely with suppliers to provide guidance on market trends, consumer insights, and packaging requirements. By doing so, KeHE is able to offer its customers products that meet their unique needs and preferences.
The next KeHE TRENDfinder event will take place virtually from May 1 to May 12, 2023. Starting April 3, 2023, brands not set up at KeHE are invited to apply to participate in the next TRENDfinder event. For more information about the event, visit KeHE's website at https://www.kehe.com/news-blog/events/2023-kehe-virtual-trendfinder-event/ .
About KeHE
KeHE Distributors, LLC (KeHE) is the largest distributor of natural & organic, specialty, and fresh products to more than 30,000 natural food stores, chain and independent grocery stores, e-commerce retailers, and other specialty products retailers throughout North America. With over 6,800 employee-owners, KeHE, a Certified B Corporation, drives its mission of serving to make lives better, throughout all aspects of its operation. For more about KeHE, visit KeHE.com or check out its social media channels: LinkedIn, Instagram, Facebook, and Twitter.