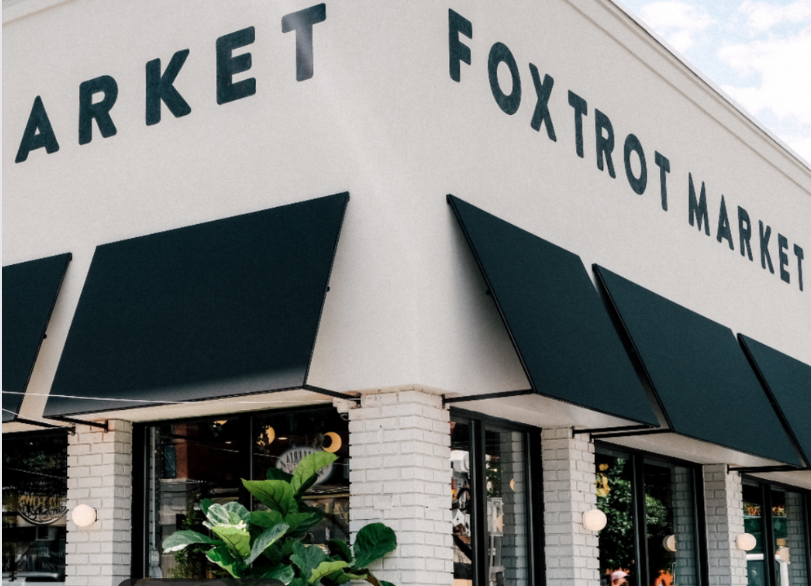 KeHE Distributors® and Foxtrot Team Up to Redefine Convenience
Naperville, IL – August 8, 2023 – KeHE Distributors®, a leading natural & organic, specialty, and fresh product distributor, announced today that it has entered into a partnership with Foxtrot, a next generation corner store, and café. with locations throughout the U.S., including Chicago, Dallas, D.C., Virginia, Austin, and Bethesda, and shipping nationwide.
"We are thrilled to be selected by Foxtrot as their primary distributor for natural, organic and specialty products," said Kristen Christopher, Vice President of Alternate Channels at KeHE. "Foxtrot and KeHE share a commitment to providing consumers with curated assortment of innovative and high-quality products that also support diverse, local and sustainable businesses."
Foxtrot is redefining convenience for the modern consumer with its innovative product assortment, breakthrough design, and digital shopping experience. The company offers a wide variety of products, including freshly crafted chef-prepared meals, premium groceries, handpicked wine and spirits, snacks and sweets, personal care products, and gifts. The company continues to grow its private label assortment while also maintaining strong partnerships with local brands.
"Partnering with KeHE is an exciting step for Foxtrot," said Mitch Madoff, head of Supply Chain for Foxtrot. "KeHE's robust mix of innovative brands and customer favorites is helping us to rapidly expand our business and change how consumers perceive convenience stores. We're now able to offer an amazing variety of highly curated healthy, innovative products that our customers love with the consistency & dependability of KeHe."
The new partnership with Foxtrot expands KeHE's business in the convenience store channel. KeHE currently serves more than 30,000 retail locations through its network of over 19 distribution centers across North America. The distributor aims to continue its drive to provide more consumers with access to quality and better-for-you products.
To learn more about the services KeHE offers for retail partners, visit https://www.kehe.com/retailers/.
About KeHE
KeHE Distributors, LLC (KeHE) is the largest distributor of natural & organic, specialty, and fresh products to more than 30,000 natural food stores, chain and independent grocery stores, e-commerce retailers, and other specialty products retailers throughout North America. With over 6,800 employee-owners, KeHE, a Certified B Corporation, drives its mission of serving to make lives better, throughout all aspects of its operation. For more about KeHE, visit KeHE.com or check out its social media channels: LinkedIn, Instagram, Facebook, and Twitter.