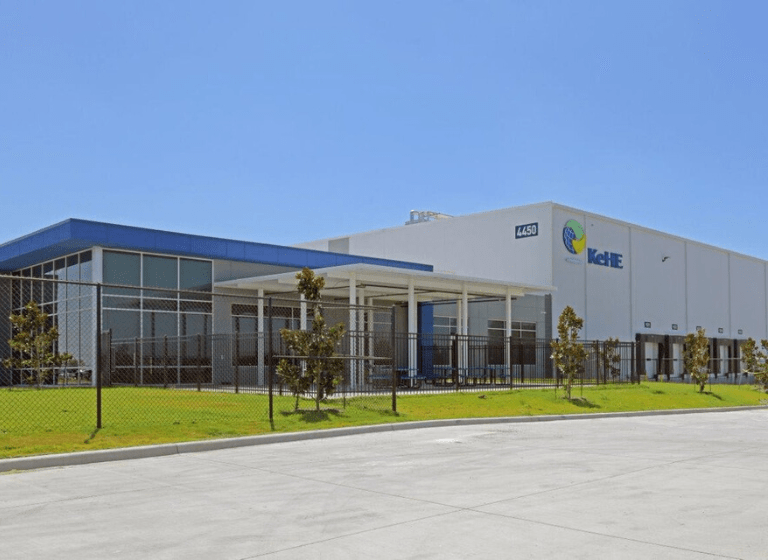 KeHE Distributors Opens Largest Distribution Center in Dallas, Texas
Naperville, IL– September 28, 2022 – KeHE Distributors (KeHE), one of the largest natural & organic, specialty, and fresh distributors in North America, will unveil its newest and largest distribution center on October 5th in Dallas Texas. The new center will add a variety of job opportunities and economic growth to the greater Dallas area.
This distribution center opens as KeHE continues to rapidly grow and expand with new and improved facilities across North America. It will provide ample job and growth opportunities for the community and for KeHE. The space will be nearly one million square feet in total; KeHE's largest facility to date. Additionally, the new distribution center allows more dedicated support for the company's ever-growing list of retailer and supplier partners.
"KeHE is ecstatic to continue serving its partners and helping the communities in which we do business," said Era Vaughn, Vice President of Operations at KeHE. "Dallas is the perfect location for this facility due to its prime location that will allow us to expand upon existing as well as new clients. Additionally, the size and technology improvement in this distribution center will allow us to provide an expanded assortment of items and improved level of service that our retailers expect and deserve."
As KeHE continues to expand and drive innovation, this newest distribution center has enhanced its technology to improve service levels to its partners. For instance, new technology advancements include a 210,000 square foot freezer with a climate-controlled ice cream room, robotics and automation to improve accuracy when selecting, and improved batch pick to reduce emissions and energy demand.
KeHE's new distribution center will create numerous new jobs in the greater Dallas area. The opening of the new center and the new job positions will allow for further allocation of different responsibilities across distribution centers resulting in a maximized overall experience for the company's partners.
"I am pleased to welcome KeHE to Dallas and District 8," said Councilmember Tennell Akins. "This project creates over 500 new good-paying jobs for our community, and we look forward to partnering with KeHE as they grow their business in Dallas."
To celebrate the grand opening, KeHE will host a grand opening event on October 5th from 11:00 a.m. – 1:00 p.m. The event will include a photobooth, food, speeches from KeHE officials, a ribbon cutting ceremony and tours of the facility.
For more about KeHE and the company's latest news, you can visit their website at https://www.kehe.com/.
About Dallas
Dallas, a modern metropolis in north Texas, is a commercial and cultural hub of the region. Dallas is home to more than a dozen neighborhoods and districts that each have their own distinct vibe and attractions. From spectacular museums and performing arts venues in the Arts District, to the buzzing nightlife of live music at cool bars in Deep Ellum, Dallas has a place for everyone. Multiple Fortune 500 Companies are headquartered here including ExxonMobil, AT&T, American Airlines Group and more. KeHE is yet another industry-leading company committed to establishing an exemplary foundation in Goodyear.
About KeHE
KeHE Distributors, LLC (KeHE) is the largest, pure-play distributor of natural & organic, specialty, and fresh products to more than 30,000 natural food stores, chain and independent grocery stores, e-commerce retailers, and other specialty products retailers throughout North America. With over 6,800 employee-owners, KeHE, a Certified B Corporation, drives its mission of serving to make lives better and bringing the next level of goodness, crazy GOOD™, throughout all aspects of its operation. For more about KeHE, visit KeHE.com or check out our social media channels: LinkedIn, Instagram, Facebook,& Twitter.