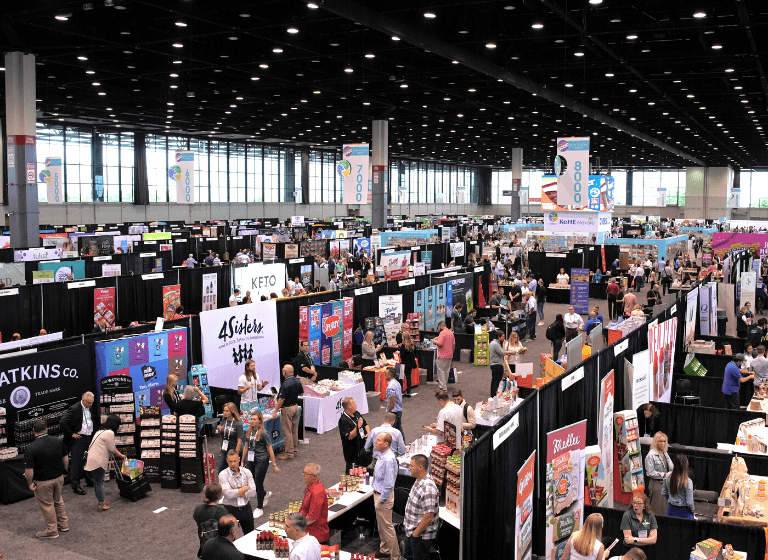 KeHE In-Person Holiday Show Successfully Returns to Chicago, IL
Chicago, IL – June 22, 2022– KeHE Distributor's (KeHE) hosted its 2022 Holiday Show on June 15th and 16th, bringing together the industry's most sought-after products, cutting-edge brands, and top retailers. The in-person event offered a plethora of opportunities to learn about innovative new products, insights for the latest trends, and buying or selling opportunities for the holiday buying season. The 2022 show, which made its first in-person return to Chicago since 2019, showcased more than 800 suppliers, had thousands of buyers in attendance, and reached record-breaking sales – 40% higher than the previous year.
"We are beyond pleased with the food industry's attendance and engagement at the KeHE Holiday Show, and we were thrilled to host such a successful event for our customers and supplier partners," said Ari Goldsmith, Vice President of Marketing and Digital Media at KeHE. "Returning to an in-person event added a new energy and collaborative element to the show experience. We are proud to host an event that enables innovation, partnerships, and profitable sales growth for our supplier and retailer partners and can't wait for our next event."
During the show, attendees were able to sample, explore, and buy natural & organic, specialty, and fresh products to stock their shelves ahead of the holiday buying season. Among the excitement of the show, KeHE welcomed Andrew Zimmern, Emmy Award-winning celebrity chef, for special cooking demonstrations and tastings.
With the incredible turnout, the 2022 KeHE Holiday Show also celebrated with nearly 4,000 in-person attendees the incredible On Trend® winners picked for the show. Below please find a list of the fifteen winners:
"We couldn't be more excited with the winners," said Rachelle Radcliffe, Director of Brand Development at KeHE. "This array of unique brands will add a whole new flair to our company and to the industry as a whole and we are certain that this selection will add an unparalleled level of variety and innovation to grocery stores this holiday season."
The in-person event concluded with a spectacular attendee-only after-show party at Chicago's renowned Field Museum. To learn more about KeHE's national trade shows and about the company's next show, visit kehe.com/events.
About KeHE
KeHE Distributors, LLC (KeHE) is the largest, pure-play distributor of natural & organic, specialty, and fresh products to more than 30,000 natural food stores, chain and independent grocery stores, e-commerce retailers, and other specialty products retailers throughout North America. With over 6,800 employee-owners, KeHE, a Certified B Corporation, drives its mission of serving to make lives better and bringing the next level of goodness, crazy GOOD™, throughout all aspects of its operation. For more about KeHE, visit KeHE.com or check out our social media channels: LinkedIn, Instagram, Facebook,& Twitter.