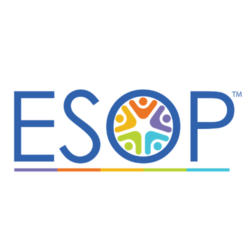 The KeHE pride you see starts with the KeHE people you don't.
We're in business because every employee-owner in our company believes in the power of wholesome, natural food, best-in-class service, and the dedicated team we've put together who embrace it all as their own.
That's why we offer the KeHE Employee Stock Ownership Plan (ESOP), our company-funded benefit that provides company stock ownership to employees. Our annual stock valuation cycle allows management to make long-term decisions for the good of the company, allowing employee-owners to focus on their daily responsibilities while building long-term wealth. It protects our company from the day-to-day volatility of the stock market and instills in our people a vested interest in the current and future successes of our homegrown company.
Further, KeHE's success is not only shared with its employee-owners but throughout the entire careholder community through its CARETrade® initiative and KeHE Cares™ program. Our employee-owners take pride in what they do every day knowing that the careholder value impact strives to serve a higher purpose: We SERVE to make Lives Better®.
Want to become a part of the KeHE team and make an impact? Checkout our career listings.