The flavors of fall are often best summed up in baked form – and none are more comforting than those wafting straight from your oven at home.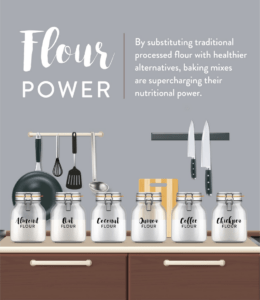 Pumpkin spice scones, apple strudel, oatmeal cinnamon cookies – the combinations are endless. But the baking mix market has seen some hiccups in recent years. According to Mintel, total U.S. sales of baking mixes declined in 2015 by 3.4 percent to $4.1 billion and are forecast to continue declining through 2020. Experiencing the steepest fall-off will be bread and cookie mixes, and cake and pastry mixes. Enter better-for-you baking mixes.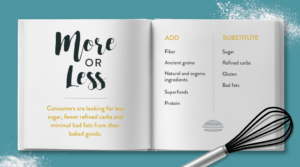 Consumers who may be more health conscious but still want to eat the occasional treat or bake from scratch can now take their pick from a plethora of new options to make baked items at home that are truly healthier. These mixes are grabbing attention both for their added benefits – nutritional benefits, added protein, or even probiotics – and for their lack of preservatives and processed ingredients.