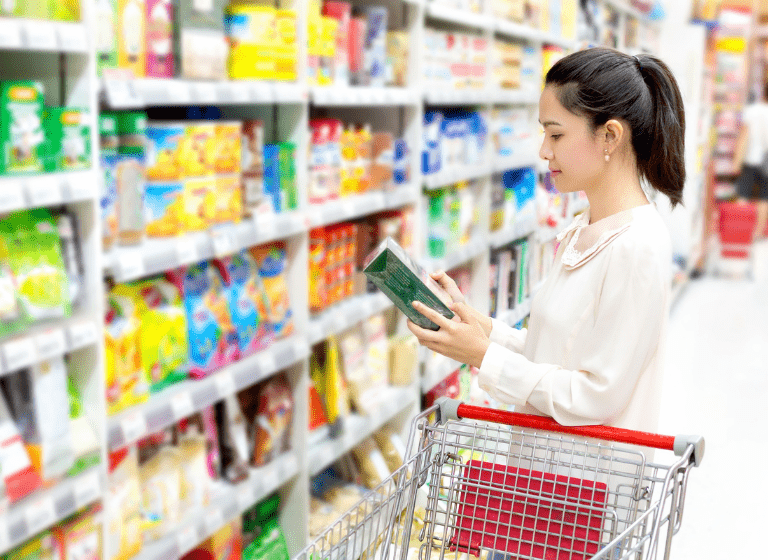 Celebrating Asian American and Pacific Islander Month
May is Asian American and Pacific Islander (AAPI) Month, which recognizes and celebrates the contributions and influence of Asian Americans and Pacific Islander Americans to the history, culture, and achievements in the United States.
At KeHE®, we are committed to working with minority-owned companies through our DIVERSEtrade® supplier program, which identifies and helps grow women, minority, disabled, Veteran & LGBTQ+ certified suppliers better navigate distribution and remove barriers in a highly competitive marketplace.
We are honored to shine a light on Asian American & Pacific Islander American brands within our DIVERSEtrade® program and share their stories: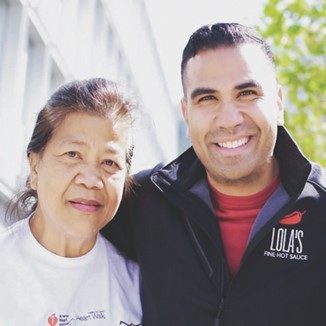 Founded by Taufeek Shah, Lola's Fine Sauces Inc. is inspired by his mom, Lola. Growing up, Taufeek's father served in the military and his mother was an immigrant doctor from the Philippines that practiced in the Midwest. Although both of his parents held time-consuming jobs, they made it a priority to have family dinners together, where a hot dish was served, accompanied by their family recipe hot sauces. Seeing his parents' hard work and determination led Taufeek to create Lola's Fine Sauces, a brand that blends his cultural taste and values.
As a little girl, HyunJoo Albrecht learned how to make Kimchi from her grandmother. After immigrating to the U.S. in 2003, HyunJoo attended culinary school and began her career as a chef. During the economic recession in 2008, HyunJoo began selling her homemade Kimchi to her friends and family that were craving the authentic taste of Kimchi. With the success of her homemade Kimchi, she founded Sinto Gourmet LLC in 2010.
Today, HyunJoo strives to provide consumers with healthy Korean food that reminds them of home through authentic flavors and clean ingredients.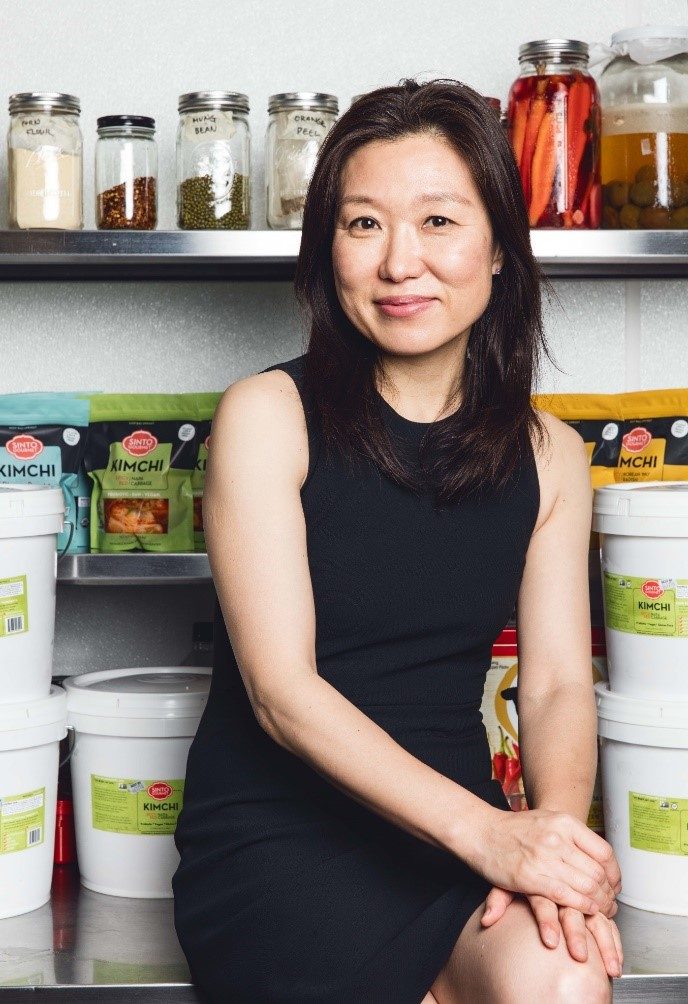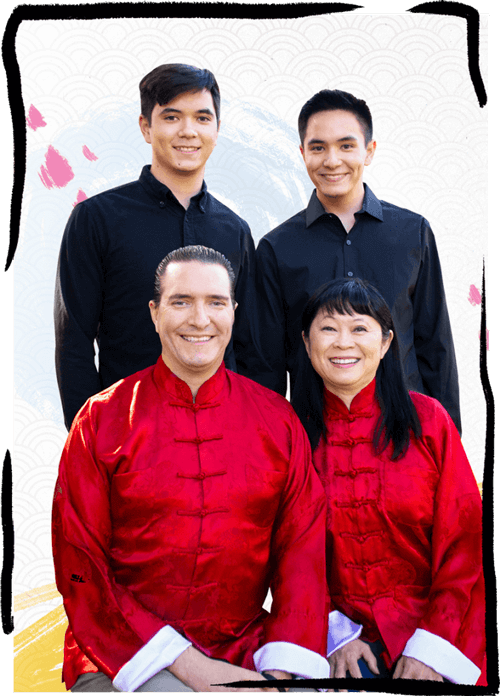 Born in Vietnam, Van & Kim Nguyen moved to the United States in 1966 to provide their family with a life full of opportunities. In 1986, they began Van Oriental Food with their daughter Thersea and her husband, Carl Motter, joining the team several years later. Today, the family-owned business specializes in refrigerated egg rolls packed with fresh ingredients, focusing the business on three core principles they also live their life by – faith, family, and friendship.
Founded in 2008, Kyung Kim founded Finaflex with his best friend Bryan during the Great Recession. Their passion for the natural food space developed through their athletic background. They started small with one product, but ultimately grew into the international powerhouse that is seen by consumers across the nation.
Finaflex believes in creating healthy products for consumers that allow them to be their best selves. Their supplements and snacks are optimal for workouts, weight management, and on-the-go snacking.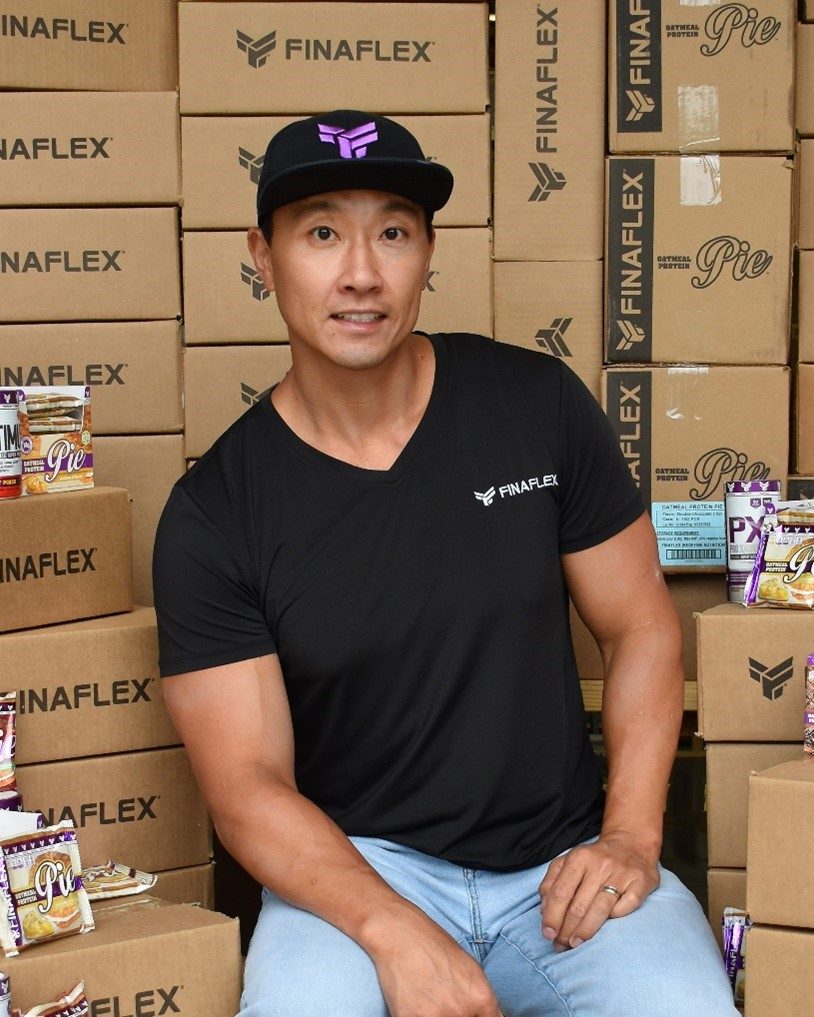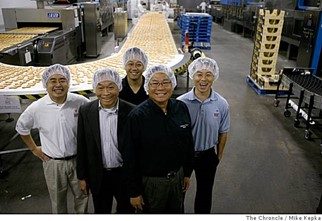 Andrew Ly and his brothers immigrated to the United States from Vietnam in 1979, in pursuit of the American Dream. To save up money for their future business, the brothers worked several jobs and pooled their savings to purchase a bakery in San Francisco. The brothers worked together to create pastries, by utilizing French-inspired family recipes which were passed down by their mother. With the success of their pastries, the Ly brothers founded Sugar Bowl Bakery in 1984.
Through humble beginnings, the Ly brothers value hard work, gratefulness, and kindness as key factors to drive a successful business.
Previously working with farmers in the Philippines, processing fruit into purees for juices, beverages and desserts, Sharon and Ashley wanted to recreate the tropical taste when they moved to the United States. After their community fell in love with the product, Sharon & Ashley decided to turn this idea into a reality, creating Sun Tropics. The family-owned company today is committed to transforming global childhood favorites, tropical fruit, and authentic street food into shareable snacks and beverages.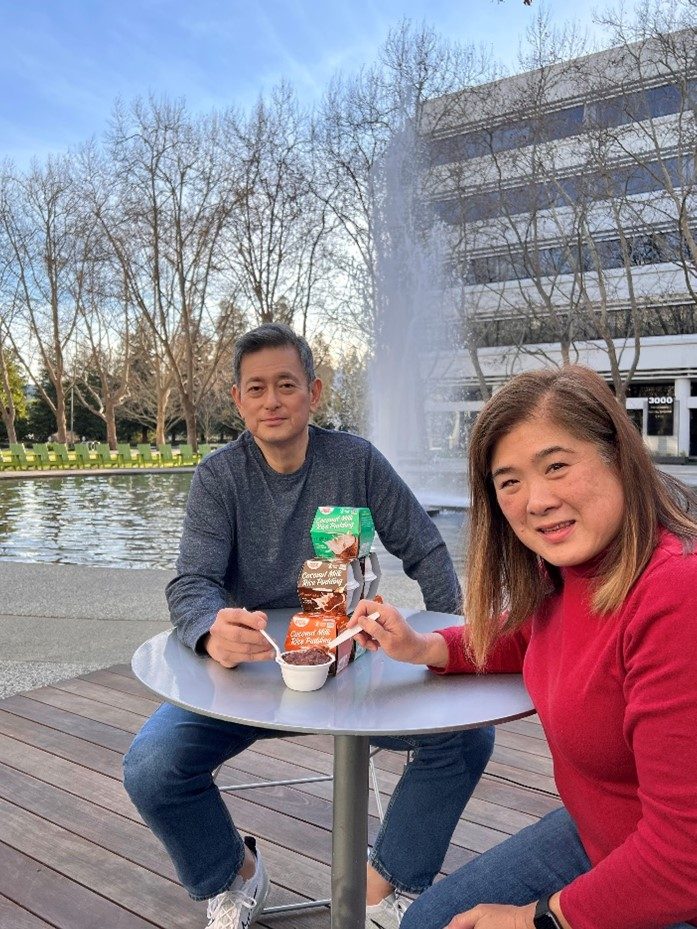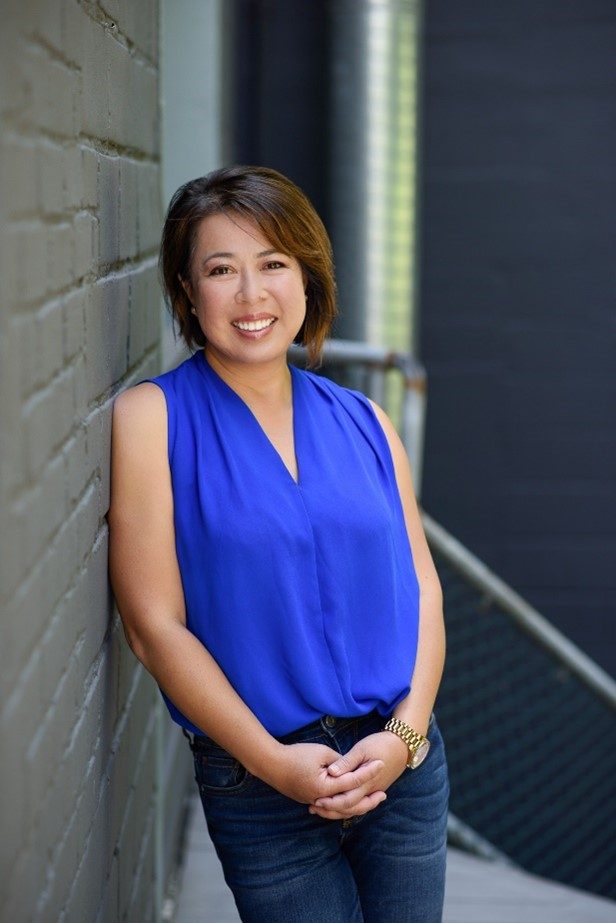 Being lactose intolerant, Madeline Haydon was limited to the creamers that were presented in the marketplace. When Madeline saw that there were very few non-dairy creamer options during her vacation in 2013, she decided to develop an alternative creamer option without sacrificing the taste or flavor.
Shortly after, Madeline began to test recipes and launched nutpods in 2013. Currently, nutpods has expanded into more than 15,000 retail stores across the United States and remains the #1 dairy-free creamer on Amazon.
Duke Pham and his family immigrated to the United States in 1975 when Duke was an infant, to escape the fall of Saigon. Inspired to achieve the American Dream, Duke saw the popularity of Vietnamese foods through his parents' restaurant and created "What the Pho?" restaurants on the Microsoft campus in Seattle. Encouraged by the success of the restaurant, he founded Pho'nomenal in 2017.
The restaurant pho and Pho'nomenal noodles bowls do not contain gluten, dairy, MSG, or artificial flavoring in their products. To establish an authentic taste and healthy pho noodle bowls, Pho'nomenal bowl flavors feature the Pham's family pho broth recipes that have been perfected in their restaurants. Pho'nomenal also partners with Food Lifeline and the Feeding America Organization. For every one million bowls sold, Pho'nomenal donates 10,000 bowls to help those in need.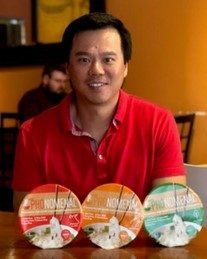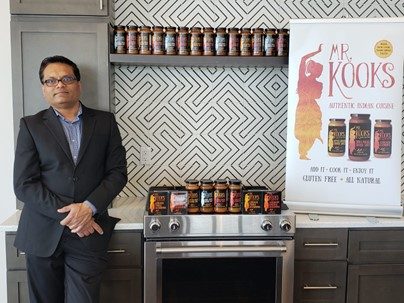 Mr. Kook's is an example of two individuals living the American Dream. First-generation immigrants, Anish and Dimple Patel came to the United States in 2000 and immediately noticed that Americans craved diverse flavors and spices. Wanting to bring flavors of India to a variety of kitchens, Mr. Kook's was founded in 2003. These exotic spices are imported from India and Mr. Kook's Indian Simmer Sauces are proudly made in the United States.
Immigrating to the United States from China in 1996, Angela wanted to create a beverage that was suited as a "Food is Better Medicine" approach. Using her knowledge of ancient Asian wisdom along with modern science, Angela began offering wellness smoothies and with the success of her beverages, Karviva Beverage was formed.
Karviva Beverages offer a variety of products that focus on benefits for overall wellness, such as restoration of digestive and immune health with prebiotics and antioxidants, delivering clean protein, and providing sustained energy. Karviva uses real whole fruits, whole grains, seeds, nuts, and is committed to utilizing clean ingredients in each product.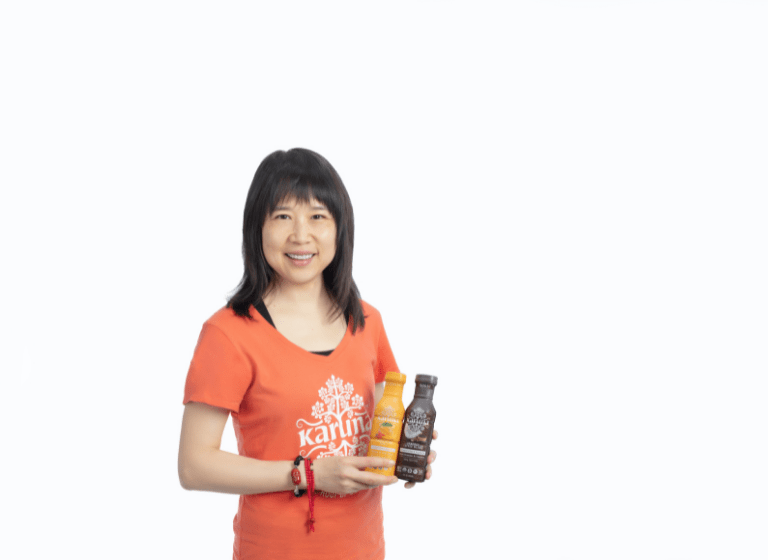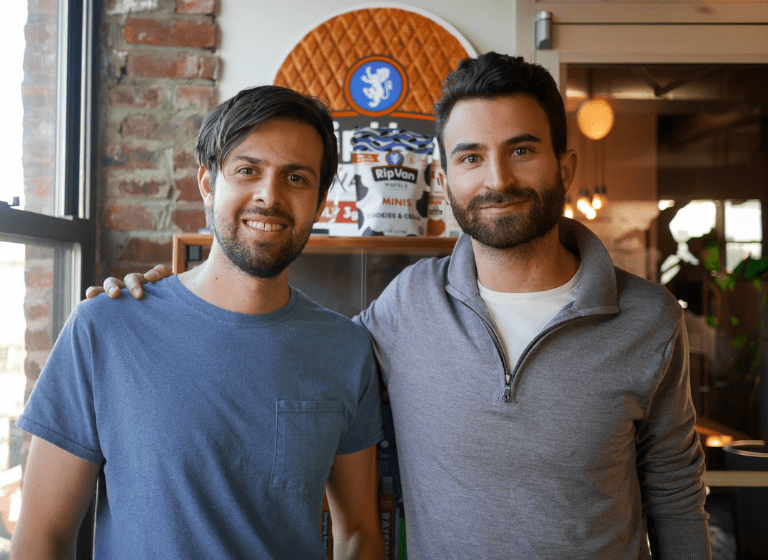 When co-founders Marco De Leon and Rip Pruisken were in college, they grew tired of eating the same snacks provided and were frustrated with the selection of cookie products with high amounts of sugar and empty calories. They were determined to create a product that focuses on lower sugar and calories, but still has a sweet taste. They set out to create a a healthier take on the Dutch Stroopwafel, and founded their business, Rip Van in 2012.
Rip Van is the first brand to invent a stroopwafel and sugar wafer that is low in sugar and low in net carbs without using sugar alcohols. The company avoids using preservatives, chemicals, and artificial sweeteners. These sweet treats contain high fiber, prebiotic fiber, and have a low glycemic index.
Discover KeHE's DIVERSEtrade® Program 
KeHE customers can support these DIVERSEtrade® brands by ordering on the KeHE CONNECT Retailer™ platform.
Learn more about KeHE's DIVERSEtrade® program at https://www.kehe.com/diversetrade/