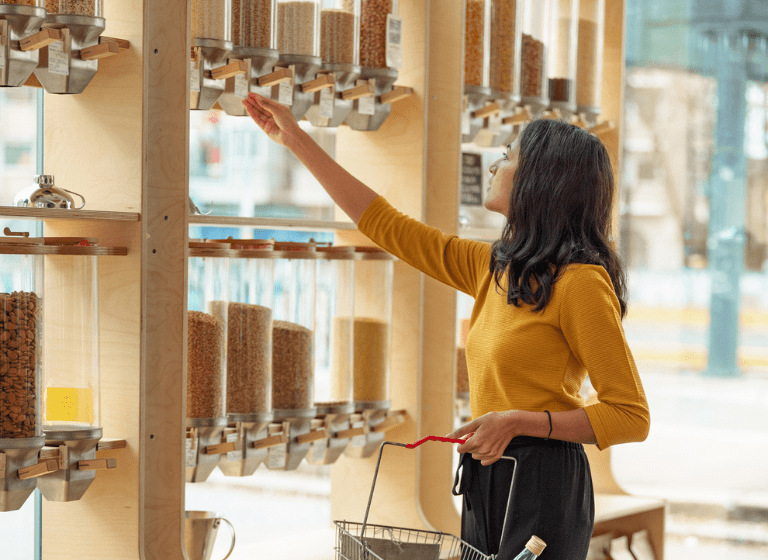 The Macro Trends of 2023 According to KeHE
The future is often filled with uncertainty, and we find ourselves asking 'what will consumers crave this year?' or 'what trends and innovations should I keep my eye on?'. Using data and analytics, monitoring consumer trends, and evaluating industry movement, KeHE's trend and innovation gurus have discovered five major trends within the grocery industry for 2023.
Living a Sustainable Lifestyle
In 2023, consumers will seek transparency in products, packaging, transportation, and ingredients alongside a growing interest in sustainability. Consumers are looking for this kind of directness because it gives them a sense of connection to the brand; putting a brand's purpose at the forefront and providing meaning behind their purchase.

Today, shoppers are more educated when it comes to their food purchases, understanding ingredients, how a product is packaged, and even the working conditions of those who create the products.
Becoming a More Conscious Consumer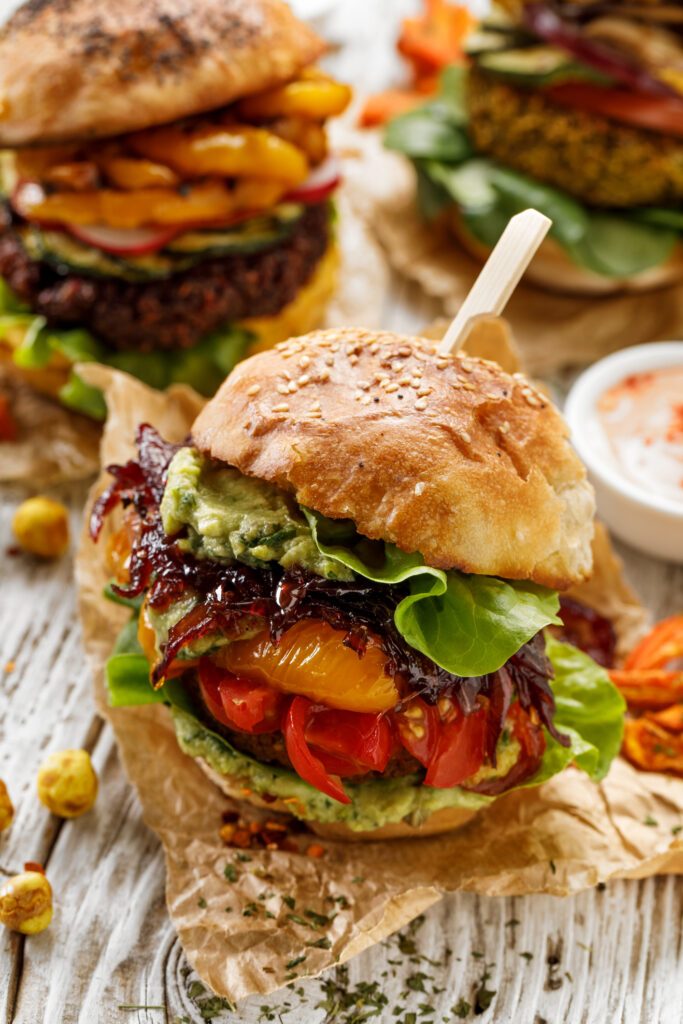 Consumers today are more mindful of what they are putting in their bodies and taking more control of their health, curating their food and beverage choices for long-term success and results. While mindfulness is on the rise, consumers are taking a more personalized approach to restrictive diets. Instead of following a specific lifestyle to the fullest, consumers are favoring key components such as:
low carb versus full keto
evolving paleo to be more inclusive of ingredients instead of forbidding
consuming low to no sugar
consciously adding more plant-based options into their meals
accepting a flexitarian diet that adds in food groups rather than taking some away
Additionally, in recent years, consumers have begun to dabble in sober curious choices by partaking in an alcohol-free lifestyle.
Elevating the Culinary Experience
Consumers are looking for cuisines that provide balance and escapism, for example offering the pleasures of traveling the world without leaving the comfort of one's home. African and Asian flavors are among the top 5 flavors of interest to young consumers aged 11 – 25. However, social media holds a strong influence among all generations seeking a culinary community and recipe experimentation. In fact, 52% of U.S. social media users follow a lifestyle influencer as they play the role of educator and avatar guiding purchasing decisions.

Consider catering to consumers who are searching for experience in extreme ends of flavor, the joy of nostalgic foods, and adventures of global cuisines while creating something worth sharing on social, or better yet, to share in person with those we love.
Tuning In To Body & Mind
Holistic health and wellness are the practice of treating the whole person – mind, body, and spirit. Interest in well-being appears to be at a tipping point with Mintel reporting 78% of consumers claiming healthful eating is important for emotional well-being. Workplace stress, mental health awareness, and lifestyle-related illnesses are all key demand drivers for wellness solutions.
Prioritizing their health more than ever, consumers are looking inward and finding new ways to heal—from embracing the power of sound to the importance of nourishing our full-body biome. This year, consumers will continue to seek out products that support cognition & focus (mind), stress & sleep (body), and calming & mood (spirit).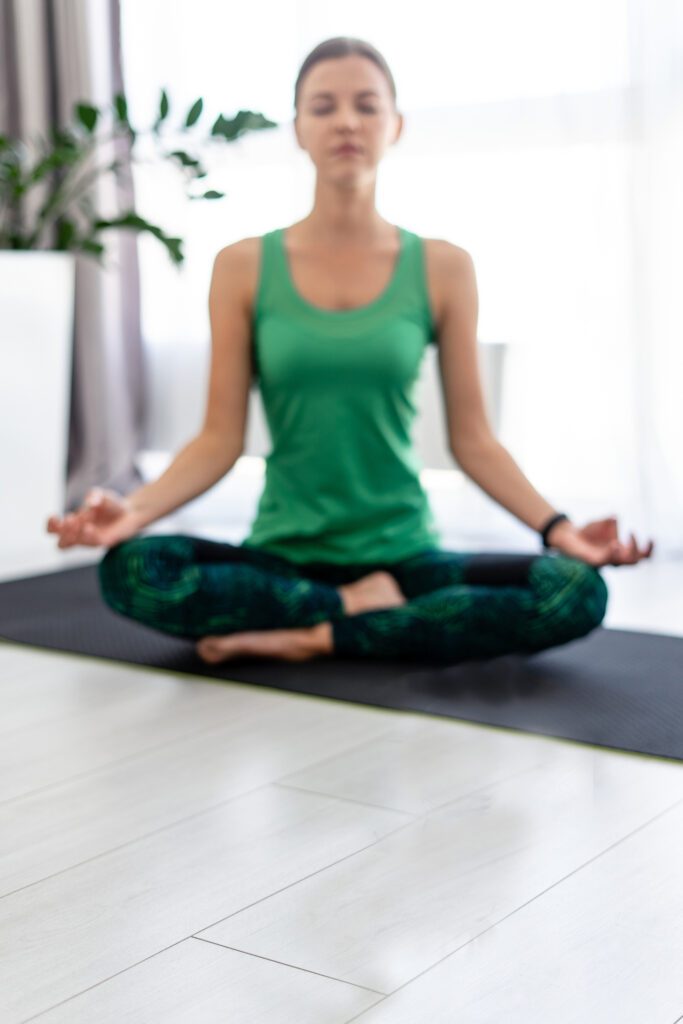 Inspiring Food Innovation With Unique Ingredients
Consumers are looking to personalize their food experiences with flavor-forward and functional ingredients to support their eating habits. Additionally, according to Mintel, home cooks are looking for options that make things easy, including meals that are easy to prepare (71%) and quick to prepare (58%).

Today's natural consumer is motivated by an overlapping combination of factors such as health & nutrition benefits, environmental sustainability, convenience, and adventurous flavor experiences. As demand for food products that meet these needs grows, shoppers are looking to brands to continue to deliver innovation at an ever-increasing rate.
What's Next?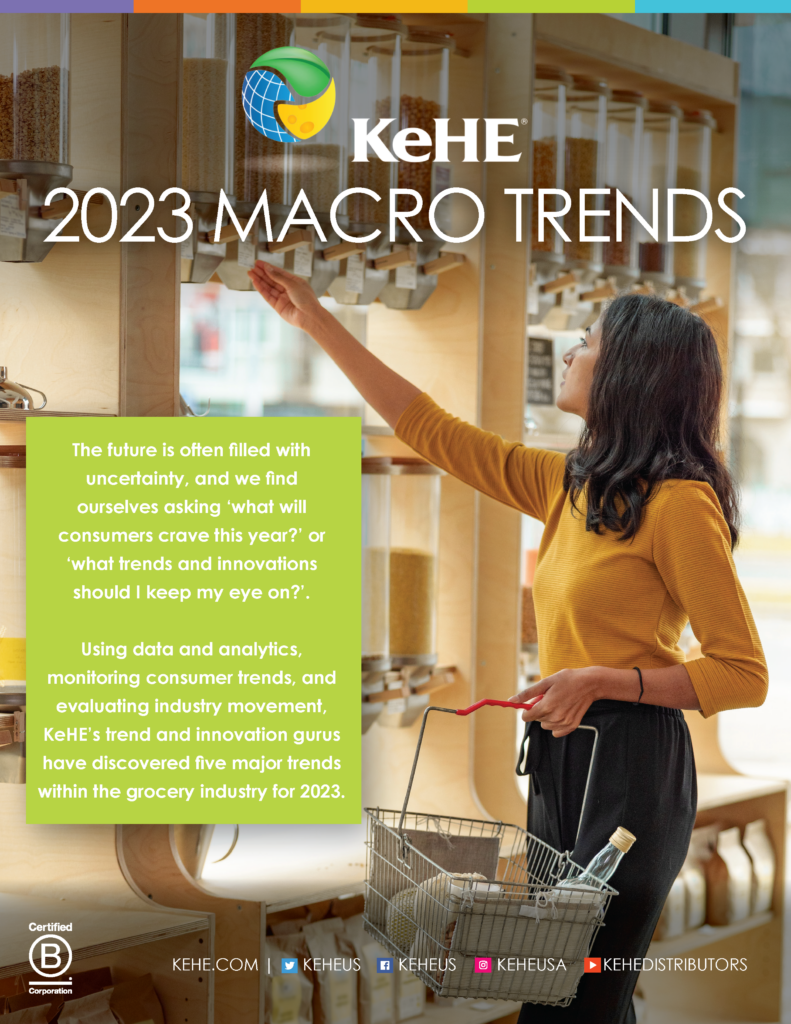 Explore more on each trend and download the full 2023 KeHE Macro Trends report.
For more food, beverage, or consumer good trends, follow us throughout the year on our blog and social media channels. KeHE is actively identifying new products and exciting trends.