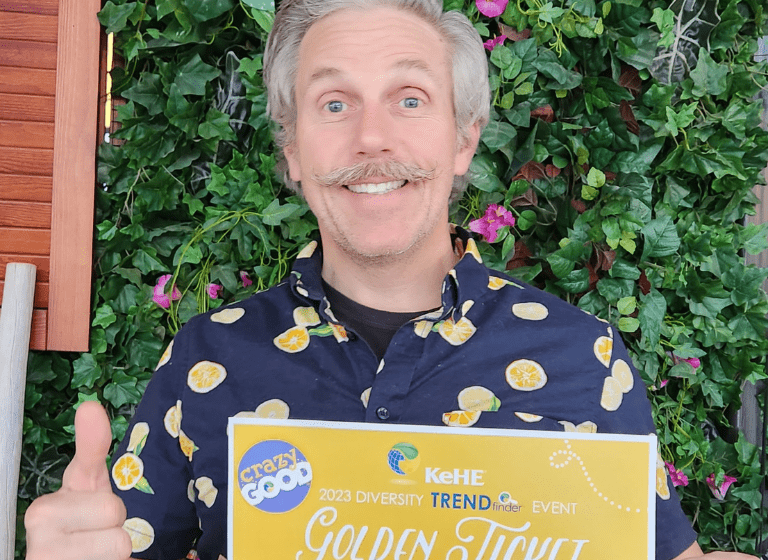 KeHE Distributors Announces "Golden Ticket" Winners Ahead of Expo West TRENDfinder™ Event
Naperville, IL – March 7, 2023 – KeHE Distributors®, one of the nation's largest distributors of natural & organic, specialty, and fresh across North America, today announced the 13 "Golden Ticket" winners of its most recent Diversity TRENDfinder™ Event in January.
The virtual event featured more than 130 suppliers who were given the opportunity to participate in one-on-one pitch meetings with KeHE's Category Management team. The trend and innovation experts at KeHE selected the top brands to receive a "Golden Ticket," which enables them to join KeHE's product portfolio and gain exposure to over 30,000 retail locations across the country. "Golden Ticket" recipients also receive assistance from KeHE with navigating the world of distribution as well as supplier promotional programs free of charge. Brands were selected based on ingredients, innovation, taste, scalability, packaging, purpose, and passion.
"We are constantly in awe of the applicants that come through our TRENDfinder events and this year has been no exception," said Rachelle Radcliffe, Senior Director of Supplier Experience at KeHE. "As part of our commitment to our retailer partners, we believe it is vital to help nurture emerging, innovative brands like these and continue providing brands that our customers love."
This year's "Golden Ticket" recipients include:
Coffee:
Vitamins, Minerals, and Supplements / Health & Beauty Care:
Refrigerated:
Frozen:
Snacks:
Sweetener:
The next TRENDfinder Event will take place at the 2023 Natural Products Expo West event on March 8, 2023, and provide brands the opportunity to pitch their products directly to KeHE's Category Management team. The event is open to brands attending Expo West as well as new suppliers not currently working with KeHE that fall under the following categories: food products, non-alcoholic beverages, health and beauty, vitamins and supplements, food service, pet food and care, and household cleaners.
For more information about the next KeHE TRENDfinder Event at Expo West, please visit here.
About KeHE
KeHE Distributors, LLC (KeHE) is one of the largest distributors of natural & organic, specialty, and fresh products to more than 30,000 natural food stores, chain and independent grocery stores, e-commerce retailers, and other specialty products retailers throughout North America. With over 6,800 employee-owners, KeHE, a Certified B Corporation, drives its mission of serving to make lives better, throughout all aspects of its operation. For more about KeHE, visit KeHE.com or check out its social media channels: LinkedIn, Instagram, Facebook and Twitter.