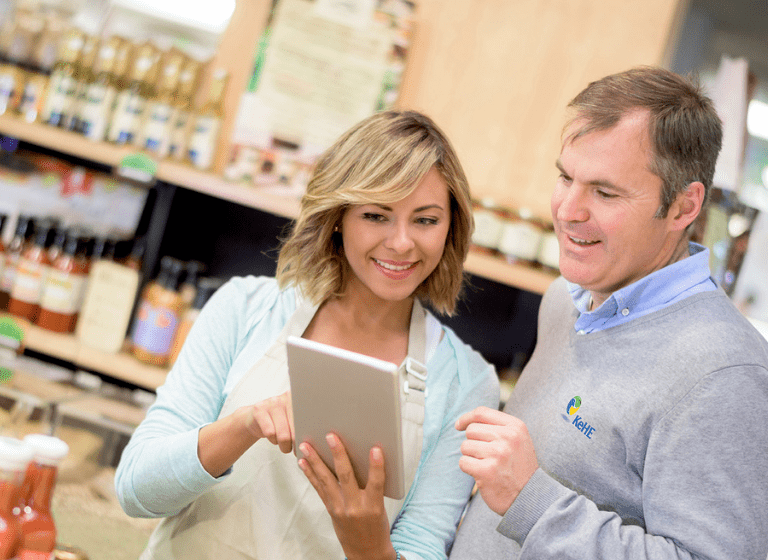 KeHE Distributors Celebrates Two Years of Its Emerging Brands Program
Naperville, IL – March 7, 2022 – KeHE Distributors® is celebrating two years of the KeHE elevate™ program, recognizing the success behind the brands that participated and graduated within the last year.
The KeHE elevate™ program is helping to nurture emerging brands through mentoring, education, and increasing brand visibility. Brands who are mentored through KeHE elevate™ also receive sales and marketing support, promotional support, and networking opportunities to help reach their highest potential in the competitive grocery industry.
"Developing a brand is an arduous process and we're honored to be a part of their success and growth," said Rachelle Radcliffe, Director of Brand Development at KeHE. "With KeHE elevate™ program, we want to offer all of our knowledge and resources to help brands better understand their target audience and the consumer mindset to yield promising results. We know that the grocery industry is fast-paced and competitive so being able to mentor and watch these brands grow and achieve success excites us."
RxSugar®, a KeHE elevate™ participating brand, has expanded to more than 15,000 stores while within the emerging brands program, including Albertsons, Meijer, Price Chopper, and Sprouts. Founder and CEO of RxSugar, Steve Hanley shared, "For the past two years, the support of KeHE and the KeHE elevate™ program has been cherished and invaluable. The impact has been, and continues to be, seismic. The program is truly a game-changer relative to activating and accelerating RxSugar's evidenced ability to rapidly scale."
The program currently supports 80 emerging brands and seven KeHE elevate™ brands have already graduated from the program after successfully reaching a sizable revenue threshold through KeHE. After two years of successful growth, the KeHE elevate™ program has proven to be a force for good for emerging brands. Below are the brands that have successfully completed the program:
For more information on KeHE elevate™ and the brands that elevate™ has worked with, visit https://www.kehe.com/elevate/
About KeHE
KeHE Distributors, LLC (KeHE) is the largest, pure-play distributor of natural & organic, specialty, and fresh products to more than 30,000 natural food stores, chain and independent grocery stores, e-commerce retailers, and other specialty products retailers throughout North America. With over 6,800 employee-owners, KeHE, a Certified B Corporation, drives its mission of serving to make lives better and bringing the next level of goodness, crazy GOOD™, throughout all aspects of its operation. For more about KeHE, visit KeHE.com or check out our social media channels: LinkedIn, Instagram, Facebook,& Twitter.