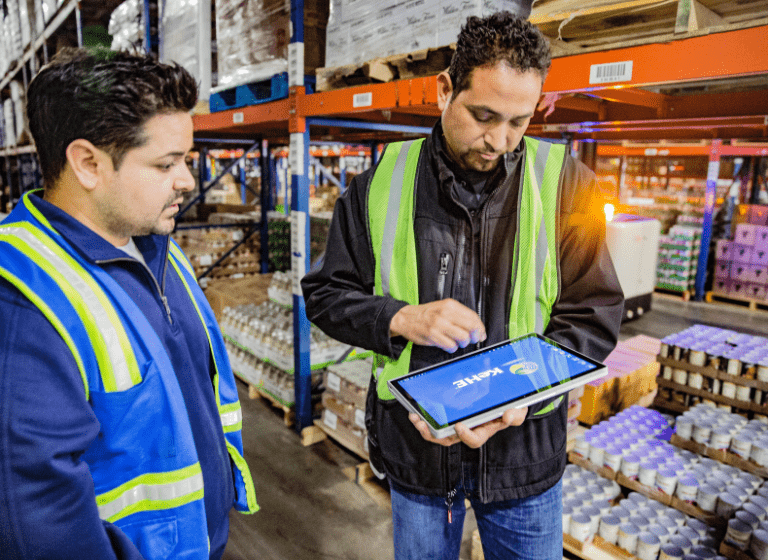 KeHE Distributors® Completes Acquisition of DPI Specialty Foods
Naperville, IL – June 20, 2023 – KeHE Distributors®, the premier distributor of fresh, natural & organic, and specialty products in North America, announced today the completion of its acquisition of DPI Specialty Foods, a leading distributor in key geographic locations across the Western United States.
"Combining KeHE and DPI's long histories of success and preeminent category expertise will enable retailers to respond more quickly to customer demand, offer additional supplier opportunities, and deliver enhanced consumer experiences," said Deb Conklin, President & CEO at KeHE. "Both of our organizations share an obsession for our partners, a deep commitment to our people, a focus on serving others, and financial and operational performance. This transaction represents an opportunity to capitalize on the strengths of both organizations and become an even greater force for good."
The transaction broadens KeHE's customer base and bolsters its existing warehouse infrastructure. The combined capabilities include over 31,000 customers, more than 80,000 SKUs, 6,100 suppliers, and 7 million square feet of warehouse space across all temperature zones in 19 distribution centers. DPI and KeHE's shared dedication to providing fresh and innovative products will further support KeHE's growing product portfolio, and advance key elements of the organization's new strategic vision.
Additionally, DPI suppliers and retailers will gain access to KeHE's business intelligence tools including the KeHE CONNECT® platform. KeHE's intuitive technology equips suppliers with industry leading sales reporting, business analytics, and data visualization services to help drive scalable success. Participating suppliers using the KeHE CONNECT® business Intelligence platform regularly are experiencing more points of distribution and growth than all others. KeHE's category management expertise supports retailers with data, insights, and assortment recommendations that highlight market opportunities and act an as extension of their merchandising functions.
KeHE and DPI will continue to operate as separate entities while the organizations work to implement an integration plan. For more information about how KeHE distributes fresh, natural & organic, and specialty products as an employee-owned company, visit www.kehe.com.
BMO Capital Markets Corp. served as the exclusive financial advisor to KeHE. Winston & Strawn LLP served as KeHE's legal counsel.
About KeHE
KeHE Distributors, LLC (KeHE) is the premier distributor of fresh, natural & organic, and specialty products to more than 30,000 natural food stores, chain and independent grocery stores, e-commerce retailers, and other specialty products retailers throughout North America. With over 6,800 employees, KeHE, a Certified B Corporation and employee-owned company, drives its mission of serving to make lives better, throughout all aspects of its operations. For more about KeHE, visit KeHE.com or check out its social media channels: LinkedIn, Instagram, Facebook, & Twitter.
Media Contact
Ari Goldsmith
ari.goldsmith@kehe.com