Contactless Solutions: Navigating a New World in Retail
One thing becoming increasingly clear– coronavirus has changed the way Americans shop for food. That's leaving retailers grappling with an enormous variety of challenges, from keeping their essential workers safe to addressing heightened food safety issues. It's making retailers listen to customers and quickly adapt to their concerns.
Consumers are Craving Contactless Options
While we have seen contactless payment and shopping before the pandemic, the need to implement more stand-alone solutions throughout the store is becoming more apparent. Fresh categories, from bulk to bakery, are now being reexamined as retailers seek to make the food shopping experience less stressful and safer for their customers.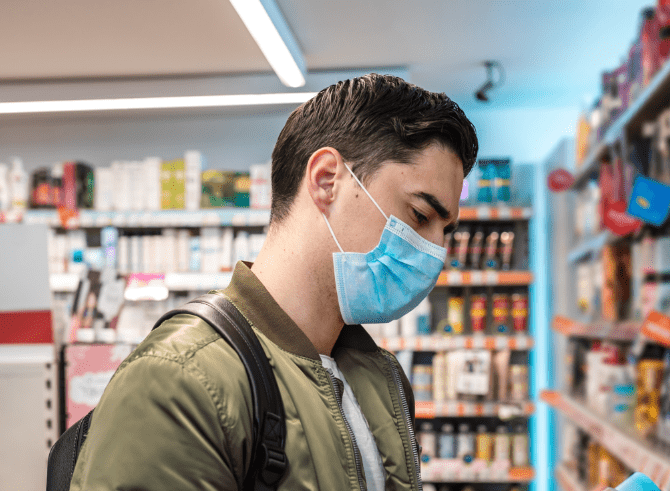 Fear of contracting the virus mixed with government mandates have transformed the in-store experience. Self-serve food areas in grocery stores, such as salad, soup, olive bars, and other open-food setups are seeing rising scrutiny of food safety concerns. Although no evidence shows coronavirus spreads through food, many would rather be safe than sorry.
The growing preference for pre-packaged is clearly illustrated by bakery department sales data from IRI comparing 2020 March and April sales to the same weeks in 2019. Product in the packaged baked goods aisle and packaged cookies and crackers saw wild spikes in mid-March and continued to show steady growth in April. Fresh bakery, on the other hand, saw a steady decline.
Pivoting is a Priority
While fresh bakery sales struggled, it's not the only category that must pivot to align with the 'new normal.' Other categories like bulk, deli, fresh meat, and seafood were hit just as hard. Bulk bins have long been a flashpoint for maintaining food safety and cleanliness instore and not to mention pre-corona virus concern over improperly handled deli or meat and seafood. With heightened concerns, KeHE's Category Experts created alternative solutions for the COVID-19 impacted world to help retailers capture some of those lost sales.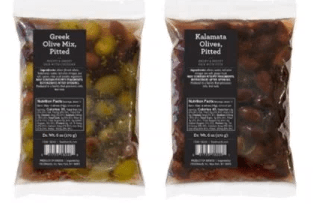 KeHE's solutions include programs that support retail bulk re-packing, meaning bagged products can go back into the retail bin with tags, which limit instore labor costs while enabling maintaining sealed packages. Traditional self-serve deli areas like salad bars, kettles, and other do-it-yourself food stations have also been swapped for alternative pre-packed and grab-n-go solutions. Divina's new line of pouched olives is one of many brands that have shifted to accommodate the consumer's needs. This also goes for sliced deli meats, cheeses, seafood, and baked goods, all of which can be package-sealed for longer shelf life and reduced risk.
Although no one can truly predict how the COVID-19 pandemic will change the food retail landscape long-term, consumers do indicate that they feel uncomfortable with the safety of self-service food stations in the grocery store. We believe that there will be long-term changes as consumers adapt to this and accept more packaged items. But even though consumer confidence has been shaken by this public health crisis, retailers can shift to these safe, efficient fresh contactless options to ultimately provide both value and reassurance to their customers. KeHE customers can reach out to their sales representative for more information on how KeHE can help their business.