Americans fire up the grill for more than animal protein.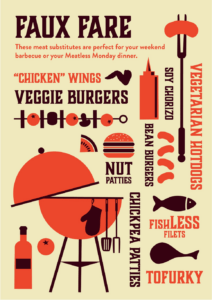 There is perhaps no meal more American than meat and potatoes.
Pot roast. Burgers on the grill. Slow-roasted meatballs.
There's a meat for every occasion – but especially during summer grilling season.
However, American meats have hit a fork in the road.
New research released by the National Resources Defense Council indicates that Americans have cut their beef consumption by 19 percent – nearly one-fifth – from 2004 to 2014.
The report also notes that chicken and pork consumption is down as well.
The food industry's response? Fake meats.
While meat substitutes have been in health food stores for years, the new challenge for producers is creating plant-based meats that are not only delicious, but healthy – with a satisfying texture, and without a ton of ingredients consumers can't pronounce.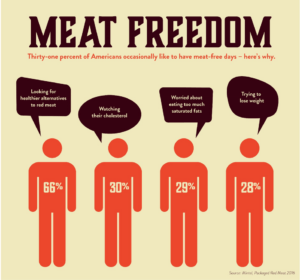 Ingredients like tofu, tempeh, seitan, jackfruit, mushrooms, lentils and more are transforming the way an increasing number of consumers satisfy their burger cravings.