Celebrate Black History Month
Consumers want to know more about the people behind a brand just as much as they care about the ingredients inside the product. KeHE is proud to work with numerous minority-owned companies through our DIVERSEtrade™ supplier program, helping break down barriers to entry and supporting them to ensure success in the marketplace.
Throughout February, we're celebrating Black History Month, which honors the important contributions of African Americans in the United States.
Below are a handful of black-owned brands in the KeHE network that we are honored to shine a light on and give them a platform to share their stories: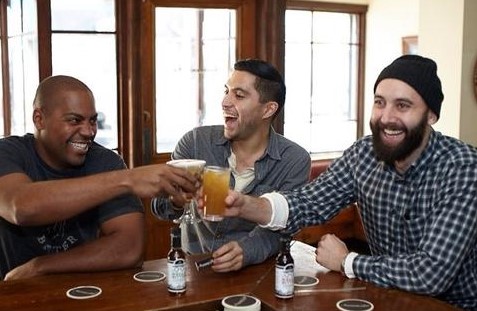 Jomaree Pinkard, founder of Hella Cocktails, shares, "Our story is one of the friends who turned a hobby of creating and sharing higher quality cocktailian tools for our friends who we'd know appreciated them — a story of how the cocktail community galvanized around us to convince us to turn that hobby into a business, and a story of how our brand and the products we share are not only about quality liquid but are connected to an identity of consumers who believe in the values of hospitality, education, and diversity."
Hella Cocktails is a premium line of shelf-stable bitters and mixers for those that are looking for a better-for-you cocktail (they are non-GMO project verified).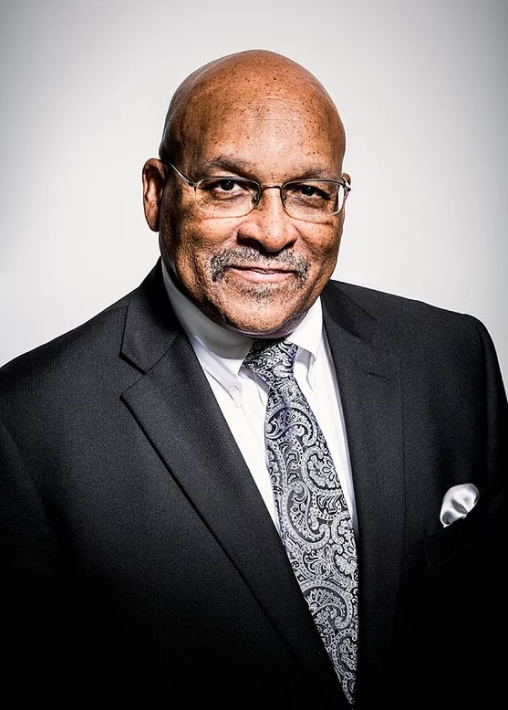 From humble beginnings, Andy's Seasoning, Inc. started in the basement of Katherine and Reuben "Andy" Anderson's home. The two combined their love of cooking and knack for blending ingredients to launch their first product, barbecue sauce.
After growing from a two-product house-based business to a nationally known company, Andy's Seasonings, Inc. discontinued their Barbecue Sauce and focused on a dry blend of quality breading and batter seasonings, becoming the company they are today.
Currently, Larry W. Lee (pictured above), son of Katherine and Reuben, is President and CEO of Andy's Seasoning Inc., carrying on his parents' legacy.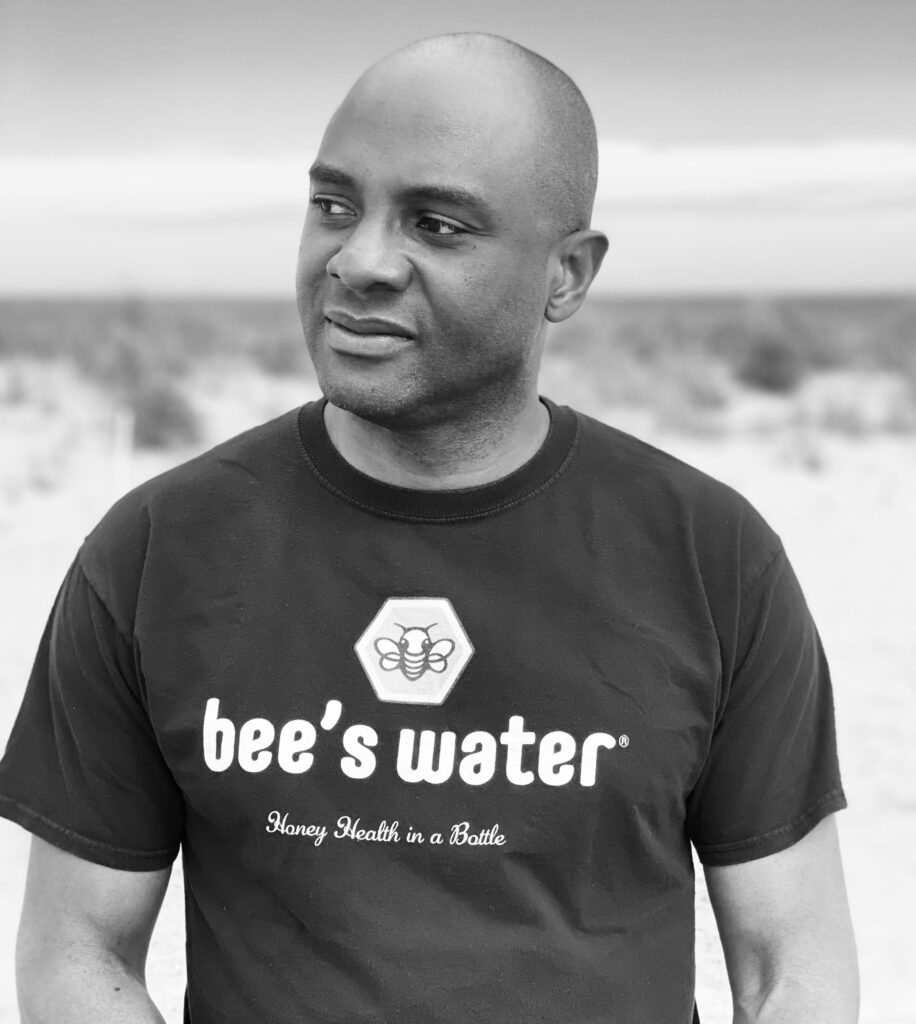 Henry Owunna, Founder of Bee's Water, recalls how his business began, "as a child, my grandmother would give me honey water when I was sick to help with energy and immunity. I loved it so much that I started asking her for honey water as a special treat. One day while feeling sick as an adult, I remembered how my grandmother would give me honey water and I called my mother to get the recipe. After making delicious honey water at home a few times, my kids loved it so much and when I searched, I was unable to find a product like that in the stores. I figured that other people would benefit from the same concoction my grandmother used to give me and I decided to make a shelf-stable version. In 2013, after two years of research and development, we launched Bee's Water as the first honey water in the North American market."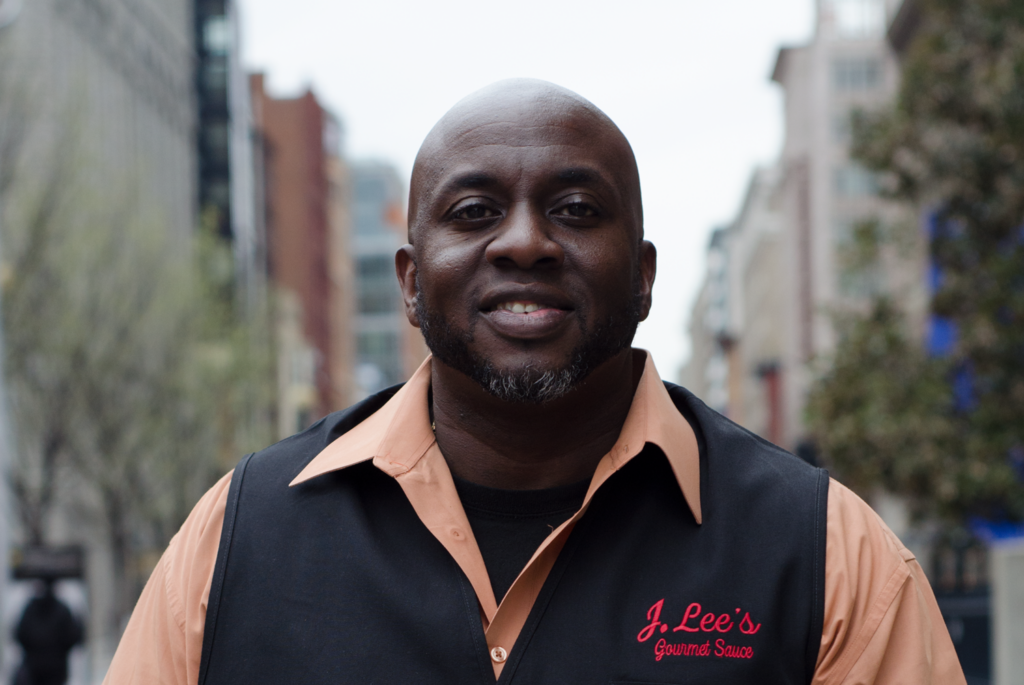 J. Lee's Gourmet BBQ Sauce was founded by retired U.S. Army serviceman, James Lee III. The sauce's base recipe was passed down from his father, James Lee Jr.
While stationed in Ft. Carson in Colorado, with his father's blessing, James started perfecting the sauce. Through product development and focus group testing while on Active Duty, he created and made his gourmet BBQ sauce available to Armed Force Service Members, Civilians, and different organizations at Army events. James also made his BBQ sauce available for sampling while traveling domestically and abroad including countries like Korea, Germany, and Hungry.
In mid to late 2013, James bottled his products and sold it at the Biloxi Farmers Market and entered retail establishments in 2014.
Currently, J. Lee's Gourmet BBQ Sauce is ranked #1 in the world out of 270 sauces by BBQ Superstars and Pitmasters for 2016-2019. Even with their growth and success, James shared that the company still faces obstacles. "Small companies like ours face challenges gaining access to capital. Capital is critical to building and expanding company infrastructure. Diversity in the marketplace is important. Small minority companies like ours bring healthy, unique, great-tasting products to customers."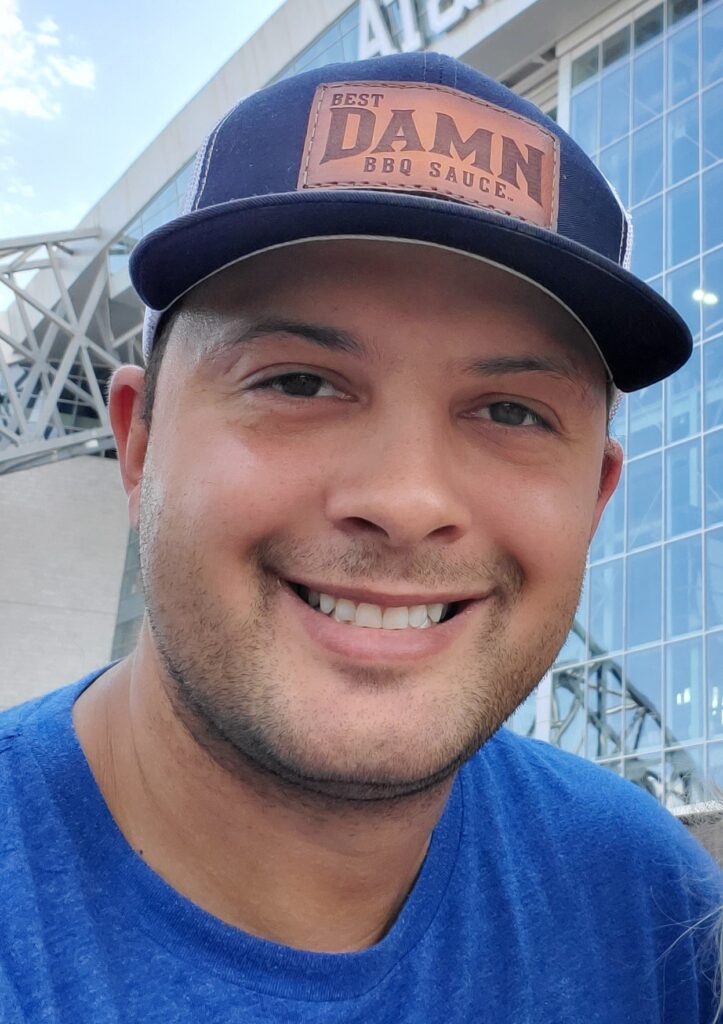 "I love barbecue sauce so much that when I opened up my refrigerator to put barbecue sauce on my eggs I literally had over 10 bottles to choose from and was indecisive," said Mike White, the Founder of Best Damn BBQ Sauce. "That was the moment I said I was going to create the best barbecue sauce. I created the brand in January 2018. Five months later, Best Damn BBQ Sauce was bottled, trademarked, and nationally ranked by the American Royal World Series of Barbecue and recognized as one of the best. We officially launched full throttle at farmer's markets on June 6, 2018. In two years, we have grown our distribution to almost 300 locations."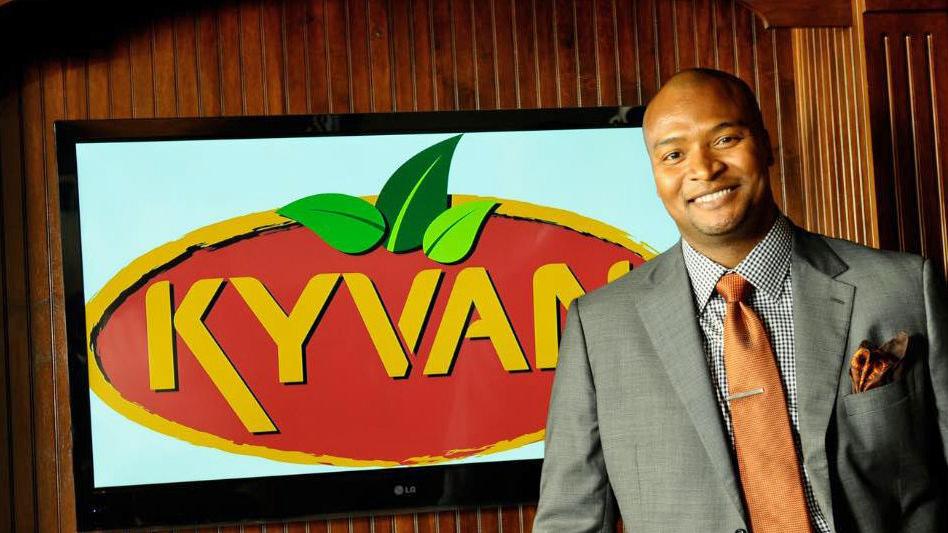 Reggie Kelly, founder and owner of KYVAN, started his career as an NFL football player. After his 13 years with the Atlanta Falcons and Cincinnati Bengals, Reggie started KYVAN Foods and KYVAN Body Essentials. The unique name, KYVAN, is a combination of his two kids' names KYLa and kaVAN.
"The brand came about from us [Reggie Kelly and family] giving back to the community by hosting football camps in our hometown. After the camps we would feed the people who were in attendance using our products and people raved about how good they were and then we decided to get them massed produces to sell on retail shelves." – Reggie Kelly, Owner of KYVAN
Founders, Arun & Jyoti Chavda, began their journey when they migrated from South Africa to the United States in the late 1990s. With their ambitious drive to make a better life for themselves and their family, Arun & Jyoti brought native spices and recipes from their surrounding region. The Chavda's home region, notably called "the rainbow nation", became a blend of cultures and ingredients when in the late 1600s migrants from Malaysia, Indonesia, Tunisia, Morocco, and India came to South Africa.
Mozambique, a former Portuguese colony in East Africa, is where sailors discovered the infamous Bird's Eye Pepper; popularly known as Peri Peri. That special pepper led Arun & Jyoti to register the name 'Mozambique Spice Company'. Sourcing those peppers and introducing the unique flavor to the United States has given the couple national pride in representing African heritage and culture.
Mozambique Spice Company proudly showcases centuries of African history through our spices and recipes that give our sauces, chutneys, and sausages that unique spicy flavor.
KeHE customers can support these DIVERSEtrade™ brands by ordering on the KeHE CONNECT® Retailer platform.