KeHE Celebrates Women's History Month & International Women's Day
March 8th is International Woman's Day! Today, and throughout Women's History Month, we are celebrating the amazing achievements of women. Acknowledging the contributions of women within the food and beverage industry, we are amplifying the voices of eleven of our DIVERSEtrade™ brands. Join us as we increase the visibility of these hard-working women-owned brands, share their stories, and share their advice for future business owners!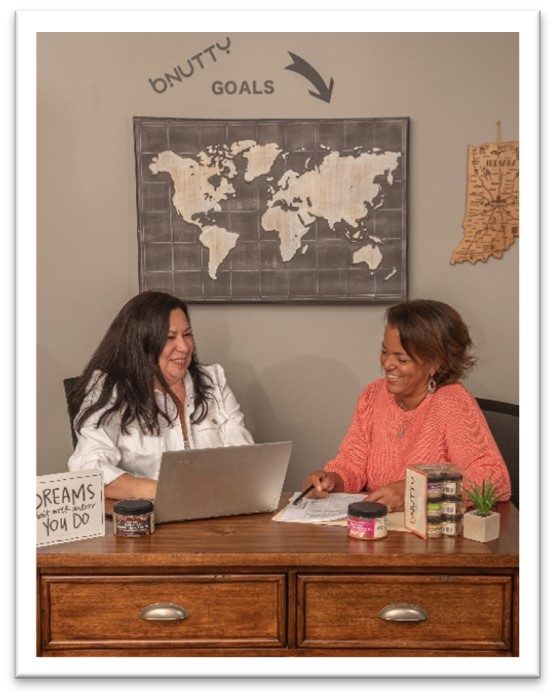 Tired of the same old candy bar that lacked nutrition, Joy teamed up with fellow soccer mom Carol to create a healthful nut butter snack. To help student-athletes afford to chase their dreams, Joy and Carol began to sell their nut butters. With their fun flavors, such as Irresistible Pretzel, Simply Salted Caramel, and Blissful Blueberry, the unique treats were an instant hit… and bNutty was born!
Q: What advice would you give to other women-owned brands?
"Believe in yourself, believe in your product and don't be afraid to ask for help! There are so many wonderful people in this industry that will help you learn and grow if you are not afraid to just speak up and ask for advice." – Carol Podolak, Founder of bNutty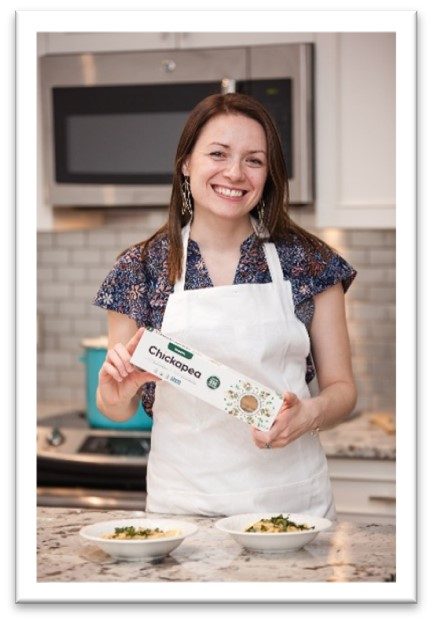 Turning comfort food classics, like pasta, into nutritional powerhouses that are both delicious and convenient. The organic chickpea pasta brand is not only creating a better-for-you pasta but is also ensuring others have access to nutritious food. As a fellow B Corp, they believe in better business which is why they donate 2% of all revenue (not just profit) to feed nutritious meals to people and communities in need.
Q: What advice would you give to other women-owned brands?
"My advice is to go for it and don't let anyone put limits on your growth or success, including yourself. As women, we tend to question ourselves more and convince ourselves that pursuing something big is selfish, especially when we have families, but this simply isn't true. Always dream big!"- Shelby Taylor, Founder and CEO of Chicapea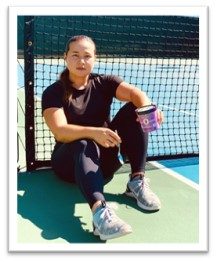 Founder, Rachel Geicke, began her journey while playing D1 sports at Boston University. During her time there, she realized food is fuel for her body and became invested in finding optimal foods for her athletic performance. In tandem she was diagnosed with Celiac disease, causing her to feel the marketplace was missing sweets that could accommodate the dietary needs. Taking matters into her own hands, she started churning her ice cream alternative in her college apartment. After the sudden interest of teammates and friends, she launched her plant-based, high-protein ice cream alternative, Snow Monkey, to market.
Q: How have your experiences as a woman-owned shaped the brand and its philosophy, goals, or values?
"Snow Monkey is both women-owned and operated by a 100% female executive team, and we're incredibly proud of that fact… we're also a community dedicated to empowering women and celebrating their greatness. We do this via partnerships with world-renown female athletes who are unapologetically the best at what they do and fight for equality both on and off the field, hosting information sessions to help answer questions and provide support to others embarking on their entrepreneurial journey and giving back a portion of every eCommerce sale to four charities that provide assistance to not only women, but also LGBTQ+ youth and those experiencing food instability. It is incredibly important to us that with every pint we sell, we are also lifting someone else up."- Liza Hinman, CMO at Snow Monkey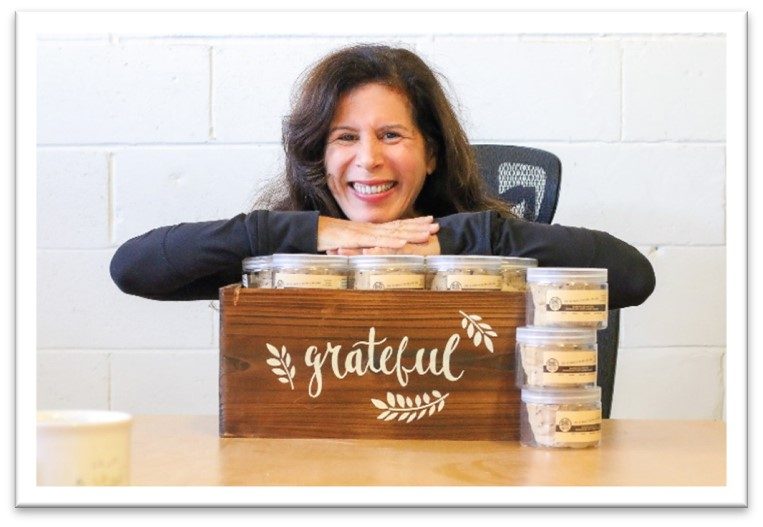 In the '80s, Laura Katleman owned a decadent brownie company. After having problems with sugar, she realized that the world needs products that align with sugar-free and healthy lifestyles. Through her craving for an ultra-healthy, organic ingredient, "party in the mouth" product, she created Bhu.
Q: What advice would you give to other women-owned brands?
"I would tell other women-owned brands that they are in great company, and so many fellow female founders are rooting for their success. I have personally seen so many founders from CPG companies that are willing to help and support other female entrepreneurs and business owners." – Laura Katleman, Founder & CEO of BHU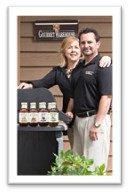 As a serial entrepreneur, Stephanie discovered a small local brand looking to sell an existing product line. The brand, Gourmet Warehouse, launched her and the company in creating The Flavors of Ernest Hemingway. The line of products – based on Hemingway's life, books, and adventures – enables consumers to escape with a passport to a culinary adventure.
Q: What advice would you give to other women-owned brands?
"Find your passion, hold hard to your standards and do it!" – Stephanie Camputaro, President & CEO of Flavors of Ernest Hemingway, Gourmet Warehouse LLC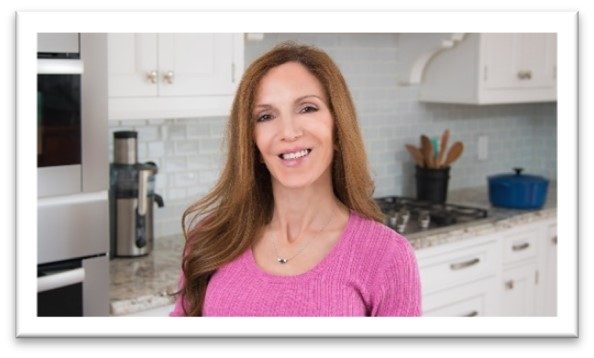 Starting her brand through a real estate restaurant venture, Regina branched out to pursue an idea for a new snack. She transitioned from restaurant tables to thousands of supermarket shelves across the country as Regenie's Pita Chips. Through her philosophy of "good health and good quality of life", Regina has implemented those beliefs into her brand by ensuring the company's products include premium, healthy, ingredients in their recipes.
Q: Who or what inspired the brand?
"I take my inspiration from a lot of places but initially and inherently, I was inspired by my mom. She was a single parent working and raising three girls and so we were on a fixed income. She taught me the value of hard work and the freedom to experiment and be creative with very little." – Regina Ragonese, President of Regenies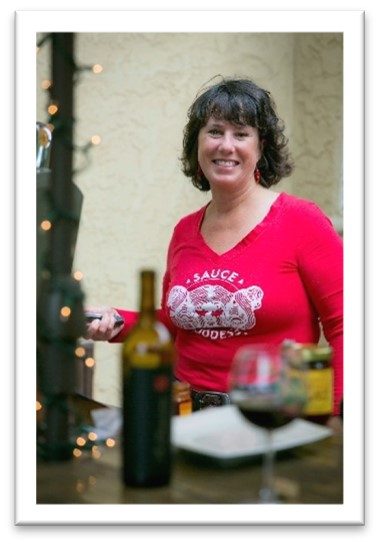 Inspired by her dad's BBQ recipe, Jennifer Reynolds took the top-secret family recipe and spiced it up to make her own – Using fresh, real, clean ingredients. After cooking ribs and chicken for friends, they challenged her to go after starting her own business. Leaving "what if's" at the door, she jumped in with both feet and created Sauce Goddess.
Q: What unique accomplishments or features set your brand apart?
"The BBQ business is loaded with MEN talking BBQ, grilling and meat. Our original recipe is a man's recipe (my Dad), but I tweaked it and made it truly better. We have over 24 awards and counting for flavor in a competitive male-dominated market. Girls can cook, girls can grill, and girls can BBQ with the best of them."- Jennifer Reynolds, Founder & CEO of Sauce Goddess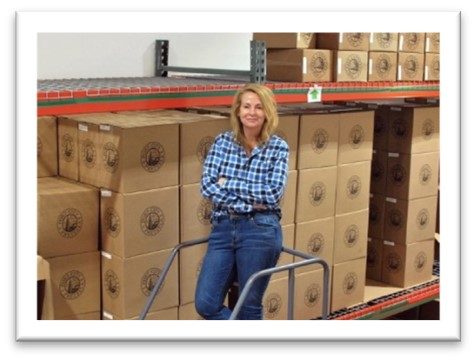 Losing her job at the age of 55, Suzanne turned around the situation with pretzels- launching a successful specialty food business with a seasoned pretzel recipe passed down in her family. Port City Pretzels, throughout all their success, still prides itself on its "do it with love" philosophy and instills that through not only the pretzels. The company prides itself on intentionally hiring workers who have been underestimated – for instance, those with a disability.
Q: What unique accomplishments or features set your brand apart?
"Based on the belief that everyone has unique skills and experiences to offer, we are continuously looking for ways to expand the diversity of our workforce. Among our current staff, 57% of employees have a cognitive or physical disability, 14% are transgender, and 21% are LGBTQ. Embracing our differences brings an even deeper layer of meaning to our work. To watch an employee with Down's Syndrome not only learn his job and do it well, but then take it upon himself to try to work faster and "beat his time" from yesterday, is a true joy. We see the pride in our employees' faces and it is contagious." – Suzanne Foley, CEO Port City Pretzels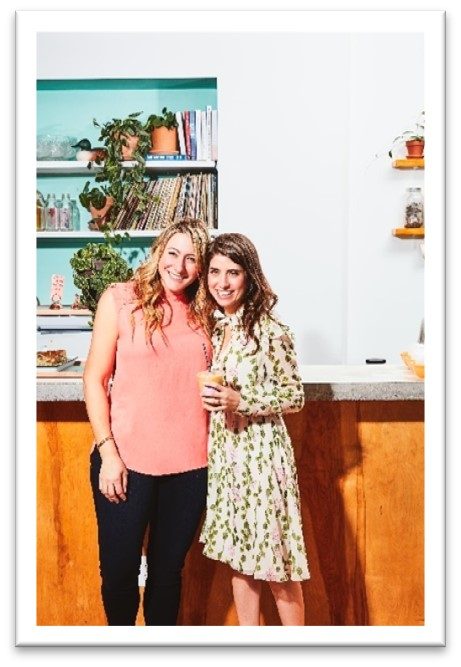 Diagnosed with Type 1 diabetes at a young age, Jen has been on the hunt for delicious, zero sugar drink alternatives. With the help of co-founder, Cristina, they came to the realization there were no zero sugar beverage options for classic cocktails or your favorite childhood drinks. Set out on a mission to find a sugar-free alternative without the flaws, Jen and Cristina discovered the powers of monk fruit. From there, Swoon was born and so was its mission to bring refreshing, delicious, plant-based ingredient drinks to the marketplace for everyone to enjoy.
Q: What advice would you give to other women-owned brands?
"Be extremely open and talk to anyone that will listen and anyone you have access to. People respond positively when you share your mission and dreams. Have a team you trust. There are a lot of ups and downs that come with building a business and having the ability to navigate those peaks and valleys (and to laugh through them) with a close inner circle is invaluable. And always make sure that the people closest to you are not afraid to disagree or be critical. It's so important to create a team culture not afraid to push back and ask questions." -Swoon Team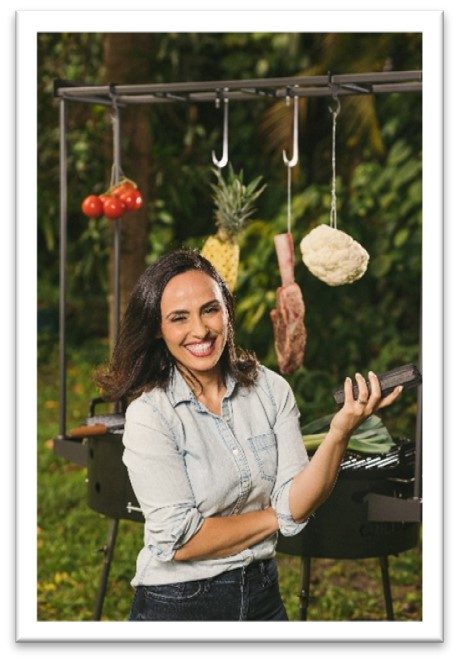 With a passion for all things grilling, including the charcoal used to fire up the grill, Riki and Oron founded Prime 6. Their mission was to bring innovation and frankly a better product to at-home grillers. By creating sustainable charcoal, made from hardwood sawdust that would otherwise end up in a landfill, they did just that!
Q: How have your experiences as a woman-owned shaped the brand and its philosophy, goals, or values?
"The fact that Prime 6 is a woman-owned company impacts each and every decision we make. The first one was creating a brand that's inclusive for all grillers – women and men of all cultural backgrounds and ethnicities. We all enjoy spending precious moments with the people closest to us over a great meal and making memories. That experience of togetherness, the love for food, the outdoors and our plant is what sets us apart. Prime 6 is the only brand in charcoal that vouches for sustainability and is committed to making a real positive long-lasting impact on our environment by planting one tree with every pack sold. As a mother, I want my kids to grow up knowing that their mom (and dad) helped to take care of our planet and hopefully make it a little bit better."- Riki Franco, Co-Founder of Prime 6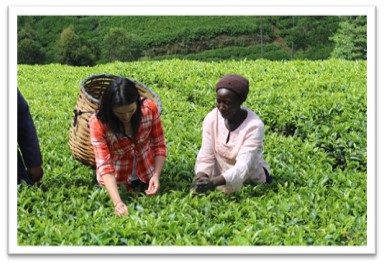 Immigrating to America from communist Viet Nam, Chi Nguyen and her family started their American dream with only the clothes on their back. With the generous help of a Lutheran church and their strong work ethic, Chi and each of her siblings found success in their careers.

Chi went on to create Purpose Tea, creating a brand founded in the belief that "what is good for business can be good for the world." Purpose Tea extends its impact beyond the consumer, reaching as far as the small tea farms and uplifting some of the world's most impoverished women. In fact, 75% of tea picking is done by women, usually paid $1 per day. Through Purpose Tea's mission, they can provide training, scholarships, and access to land for the women to improve their lives.
Q: Who or what inspired the brand?
"I know exactly where my passion to help others came from. I can trace it back to the experience my family had starting an entirely new life in the United States. I was reminded every day growing up that anyone can improve their life with hard work and dedication if they are given the opportunity to do so." – Chi Nguyen, CEO & Founder of Purpose Tea
KeHE customers can support these DIVERSEtrade™ brands by ordering on the KeHE CONNECT® Retailer platform.