2022 KeHE Summer Show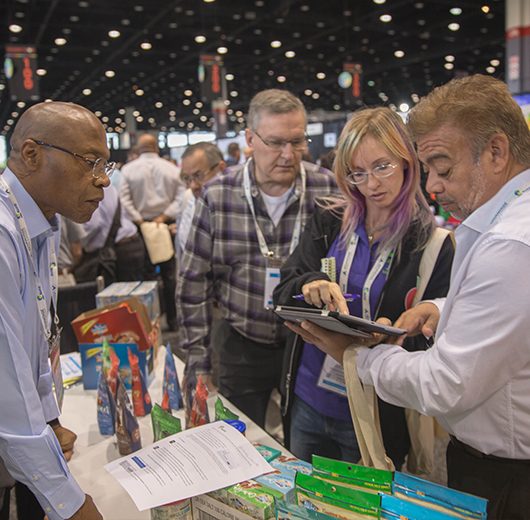 Join us in New Orleans for the 2022 KeHE Summer Show!
From January 26 – February 11, 2022, KeHE suppliers & retail partners will come together in preparation for the summer buying season. New for the Summer Show, suppliers will have the opportunity to exhibit in-person and/or digitally in KeHE CONNECT®, providing suppliers with additional opportunities for increased sales for the months of May, June, & July.
Please note that you should only book your show's registration, travel, and housing directly through KeHE's official email communications & associated websites. Any communications received from other sources should be reported to Events@KeHE.com.
Schedule of Events
FRIDAY, SEPTEMBER 17, 2021
Exhibitor Application Deadline
WEDNESDAY, JANUARY 26 – TUESDAY, FEBRUARY 1, 2022
Digital Pre-Show Order24/7 access in KeHE CONNECT®
TUESDAY, FEBRUARY 1, 2022
8:00 a.m. – 5:00 p.m.Registration OpenHall G, ENMCC, New Orleans, LA
WEDNESDAY, FEBRUARY 2, 2022
7:00 a.m. – 6:00 p.m. Registration OpenHall G, ENMCC, New Orleans, LA
10:00 a.m. – 6:00 p.m.Exhibit Hall HoursHalls G-H, ENMCC, New Orleans, LA
5:00 p.m. – 6:00 p.m.Exhibit Hall Happy HourHalls G-H, ENMCC, New Orleans, LA
THURSDAY, FEBRUARY 2, 2022
7:30 a.m. – 5:00 p.m.Registration OpenHall G, ENMCC, New Orleans, LA
9:00 a.m. – 5:00 p.m.Exhibit Hall HoursHalls G-H, ENMCC, New Orleans, LA
5:00 p.m. – 7:00 p.m.After Show PartyLive Oak Porch, ENMCC, New Orleans, LA
FRIDAY, FEBRUARY 4 – FRIDAY, FEBRUARY 11, 2022
Digital Summer Show24/7 access in KeHE CONNECT®