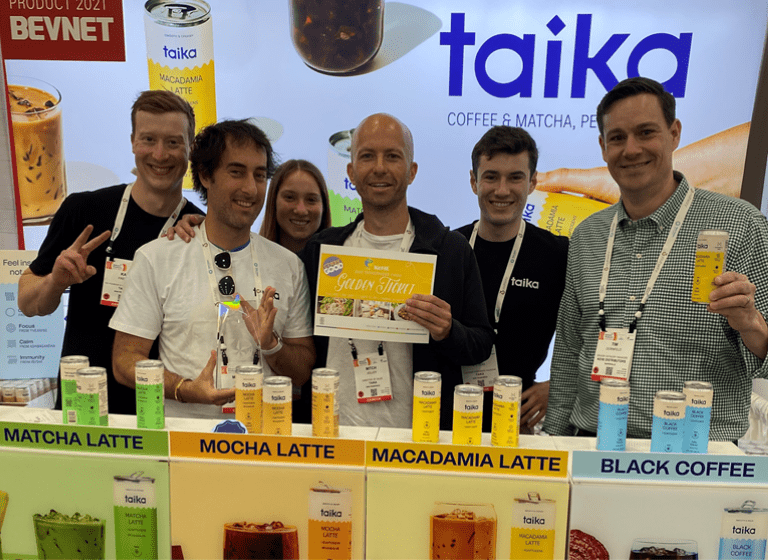 Discovering Innovation: KeHE Distributors Unveils Its Latest Round of "Golden Ticket" Winners from TRENDfinder™ Event

Naperville, IL – March 24, 2022 – KeHE Distributors® has announced its newest list of "Golden Ticket" winners from its recent TRENDfinder™ event. This was the second TRENDfinder™ event held this year and the first time it was held in person post-pandemic.
Nearly 60 brands were given the exciting opportunity to pitch their products live to KeHE's Category Management team comprised of company experts who possess a good eye for a new product brand's success, potential, and creativity. During the event, each brand was allotted 30 minutes to showcase to KeHE why their products and business should join the distributor's expansive portfolio.
Scoring brands on their ingredients, innovation, taste, scalability, packaging, purpose, and passion, KeHE awarded 21 brands a Golden Ticket, indicating that each company will take the next steps in the distributor's onboarding process. Each selected winner will gain exposure to over 30,000 retail locations in the KeHE distribution network, receive assistance from KeHE experts on navigating distribution, and receive promotional programs free of charge. Additionally, TRENDfinder™ gives brands exposure to retailers of all sizes for potential marketing and sales purposes.
Among the innovative brands selected were a low/carb keto ice cream, a non-alcoholic cocktail mix, a mood-boosting instant oatmeal, and more. Winning brands also included those that are women/minority-owned, LGBTQ+ founded, and have increased efforts towards sustainability.
Below are a few of the new Golden Ticket Winners:
Moodify Instant Oatmeal: Instant Oatmeal with all natural ingredients and delicious flavors that boost the mood. Ingredients include berries, bananas, chocolate, coffee, nuts, probiotics, and more.
Two Spoons Creamery Keto Ice Cream: Two Spoons is a handcrafted, locally-sourced and super premium low carb/keto ice cream that is spoon-soft in the freezer, filled with generous mix-ins, and is tummy friendly.
Naked Life Non-Alcoholic Cocktails: By artfully distilling botanicals with quality ingredients and balancing art with science, Naked Life creates beautifully crafted spirits that provide all the things you need to celebrate the moment, but without the alcohol.
"We launched our TRENDfinder™ events several years ago in-person because we felt a need to connect one-on-one with innovative brands and hear their stories," shared Rachelle Radcliffe, Director of Brand Development at KeHE. "As a next generation distributor, we understand the importance of foraging for innovation and bringing that innovation to our retail partners. We can do that through our TRENDfinder™ events."

About KeHE
KeHE Distributors, LLC (KeHE) is the largest, pure-play distributor of natural & organic, specialty, and fresh products to more than 30,000 natural food stores, chain and independent grocery stores, e-commerce retailers, and other specialty products retailers throughout North America. With over 6,800 employee-owners, KeHE, a Certified B Corporation, drives its mission of serving to make lives better and bringing the next level of goodness, crazy GOOD™, throughout all aspects of its operation. For more about KeHE, visit KeHE.com or check out our social media channels: LinkedIn, Instagram, Facebook,& Twitter.