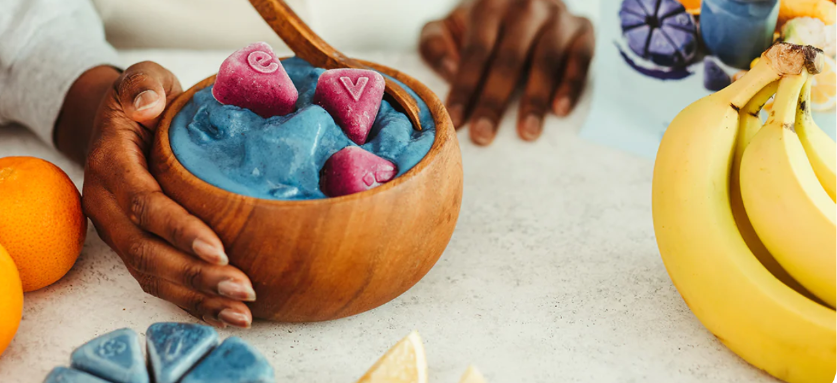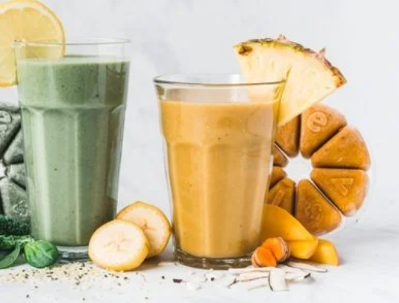 Evive Thrives with the KeHE elevate™ Program
KeHe has a long history of working with emerging brands to help them as they break into the distribution industry. That's why we created the KeHE elevate™ program, which nurtures leading-edge brands through growth and success. KeHE recently worked with Evive, a blender-free, nutrition-based smoothie cube brand. By combining their intentionally crafted, high-quality products with the expertise of a seasoned distributor, Evive has successfully expanded the availability of their products to a wider range of shelves and customers.
KeHE Category Managers Provide Key Insights for Health and Wellness Brands
Through the KeHE elevate program, Evive has been able to tap into the expertise of our category managers who offer guidance and insights for brands to achieve growth and success. These professionals play a crucial role as trusted advisers, equipping brands with deep insights into the constantly evolving market. With their guidance, brands have the ability to maximize their sales potential and expand their reach to KeHE's extensive network of retailers.
"I cannot say enough good things about our Category Manager, Jake Morgan. He has been incredibly helpful," said Cristina Peters-Domenech, vice president of sales at Evive. "We have conversations every other week and he's been there for us with whatever things that may come up or any questions that we have. It's a true partnership."
Benefits of the KeHE Elevate Program
When new brands join the KeHE elevate program, they gain access to a handful of benefits that lead to increased brand visibility and valuable networking opportunities. To start, Evive showcased its products at the KeHE 2023 Summer Show. By participating in these shows, suppliers can network with retailers that are actively on the lookout for fresh and exciting new products.
KeHE also goes above and beyond in supporting brands through a series of social media initiatives. Each month, KeHE highlights a handful of KeHE elevate partners, showcasing their products across its various social media platforms. KeHE also offers elevate brands a 50% discount on advertisements when they invest over a certain amount. Lastly, KeHE hosts an engaging monthly webinar series with the aim of highlighting brands and their products to KeHE sales team members.
With the invaluable resources and expert guidance received from the KeHE elevate program, Evive has achieved 474% year-over-year (YOY) sales growth. This success can be attributed to heightened visibility among retailers, connectivity with the KeHE sales team, and increased exposure through advertising. As a result of these program benefits, elevate suppliers consistently outperform other brands, with 170% more points of distribution (PODs) and a 105% increase in cost of goods (COGs).
The KeHE elevate program has proven to be a platform for driving growth, as demonstrated not only by Evive but also Magic Spoon and Odyssey Elixir. Magic Spoon recently hit $1M in sales and graduated from the program after just 8 months. Odyssey Elixir also graduated the program in June, with exceptional sales growth. This goes to show that when passionate and innovative brands are paired with a knowledgeable distributor, they are able to reach more customers and opportunities than ever before.
KeHE offers a variety of exclusive supplier programs such as KeHE elevate, KeHE ECOtrade™, KeHE CAREtrade®, and KeHE DIVERSEtrade®. After 70 years of industry experience, KeHE looks forward to uplifting and supporting new health-conscious and innovative businesses for their customers. If you are interested in growing your brand to its fullest potential, learn more about the KeHE elevate program and how to apply here: https://www.kehe.com/elevate/.