Try Something New This Holiday Season
3 DIVERSEtrade™ Inspired Recipes for December

When it comes to holiday food, nothing beats a good (in-person or zoom) dinner spread for family and friends. Incorporating different dishes can help show off the flavors of the season while stepping out from your traditional ham and potatoes. Here are three DIVERSE recipes, utilizing DIVERSEtrade™ brand ingredients, that will be a perfect addition to your holiday meals this year:
Winter Salad with a Garlic Parmesan Crunch from Mason Dixie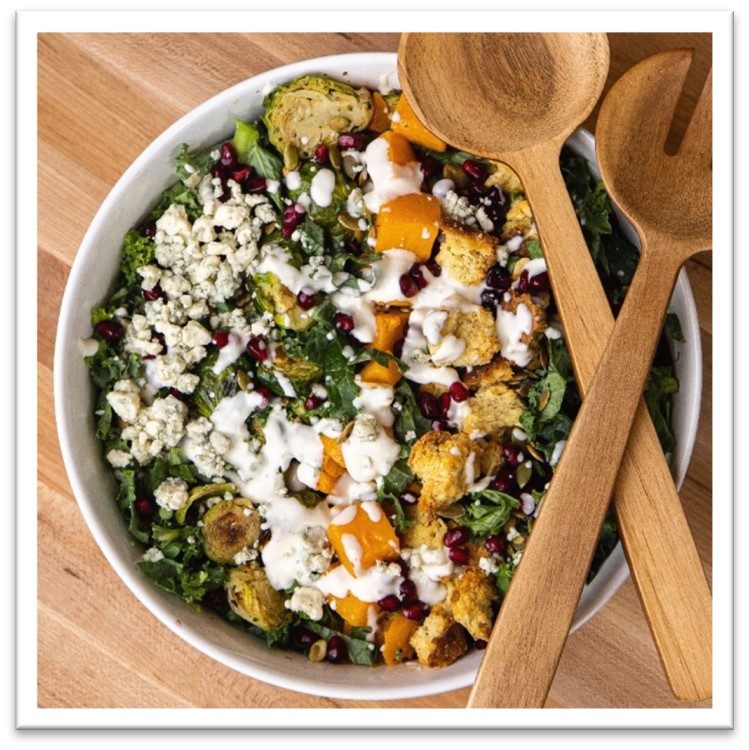 Ingredients
Use as much as you'd like:
Kale greens
Blue cheese
Blue cheese dressing
Roasted butternut squash
Roasted Brussels sprouts
Shredded raw beets
Pumpkin seeds
Pomegranate seeds
Olive oil
Instructions
1.Bake Mason Dixie Garlic Parmesan Biscuits according to package and let sit out on the counter overnight.
2. Preheat oven to 375 ˚F.
3. Cut baked biscuits into cubes and toss with olive oil and dry seasonings.
4. Spread the seasoned biscuit cubes on a tray lined with parchment paper.
5. Bake for 20 mins.
6. While the biscuit croutons bake, chop the roasted butternut squash, shave Brussels sprouts, and crumble the blue cheese.
7. Toss together all salad ingredients and top with biscuit croutons and blue cheese crumbles.
8. Enjoy!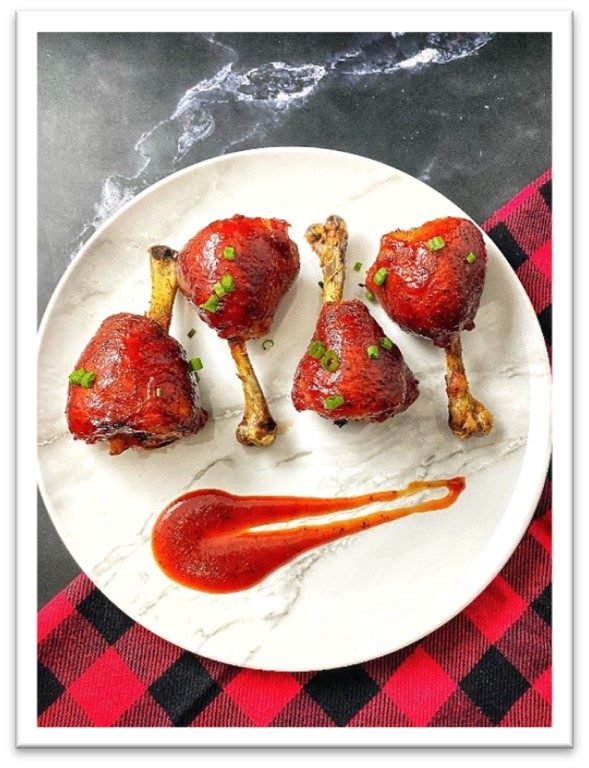 Ingredients
Chicken drumsticks or plant-based option of your choice
Your favorite chicken seasoning
Best Damn BBQ Sauce in a flavor of your choice: Sweet Lady Love, West Coast Tang, Pineapple Express, NW Gold Rush.
Instructions
1. Prep chicken: At the base of each drumstick, cut the tendons and push them up to join the bulk of meat to form a ball of meat…aka lollipop.
2. Season your chicken with your favorite seasonings.
3. Cook the chicken or your plant-based option:
A. Using your backyard smoker: Preheat your smoker to 275 º F by using any pellets or wood of your choice. Smoke chicken until it has an internal temperature of 165º F.
B. Using your kitchen oven: Preheat your oven to 420 ˚F. Cook chicken for 40-45 minutes or until internal temperature is at 165 ˚F.
4. Take a large cup or small bowl and pour your choice of Best Damn BBQ Sauce in it so you can dunk your lollipops. OR you can brush sauce on the lollipop.
5. After sauce is applied, you can place back into your oven/smoker for 5 minutes to help glaze the sauce.
6. Let cool for 10 minutes and serve.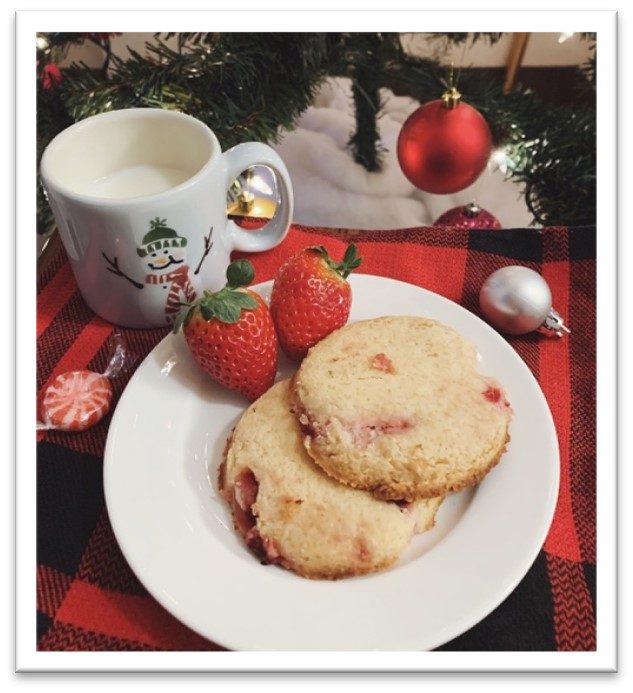 Keto and Co Strawberry Shortbread Cookies
Ingredients
Instructions
1.Preheat oven to 350º F and grease or line a baking sheet
2. Combine cookie mix, butter, egg in a medium mixing bowl and stir until smooth dough forms
3. Let dough sit for 30 seconds. Mix in chopped strawberries in cookie mix.
4. Roll dough between 2 sheets of parchment paper to 1/4″ thick
5. Cut into 16 3-inch rounds and place on baking sheet
6. Bake for 10-25 minutes or until edges are lightly brown
7. Cool cookies completely on a pan before serving. Refrigerate or freeze leftover cookies for the best texture.
To learn more about how KeHE supports and fosters women, minority, Veteran, & LGBT certified suppliers, check out https://www.kehe.com/integrity/diversetrade/